RBG - Her Justice Ruth Bader Ginsburg - Glow in the Dark hand pulled screen print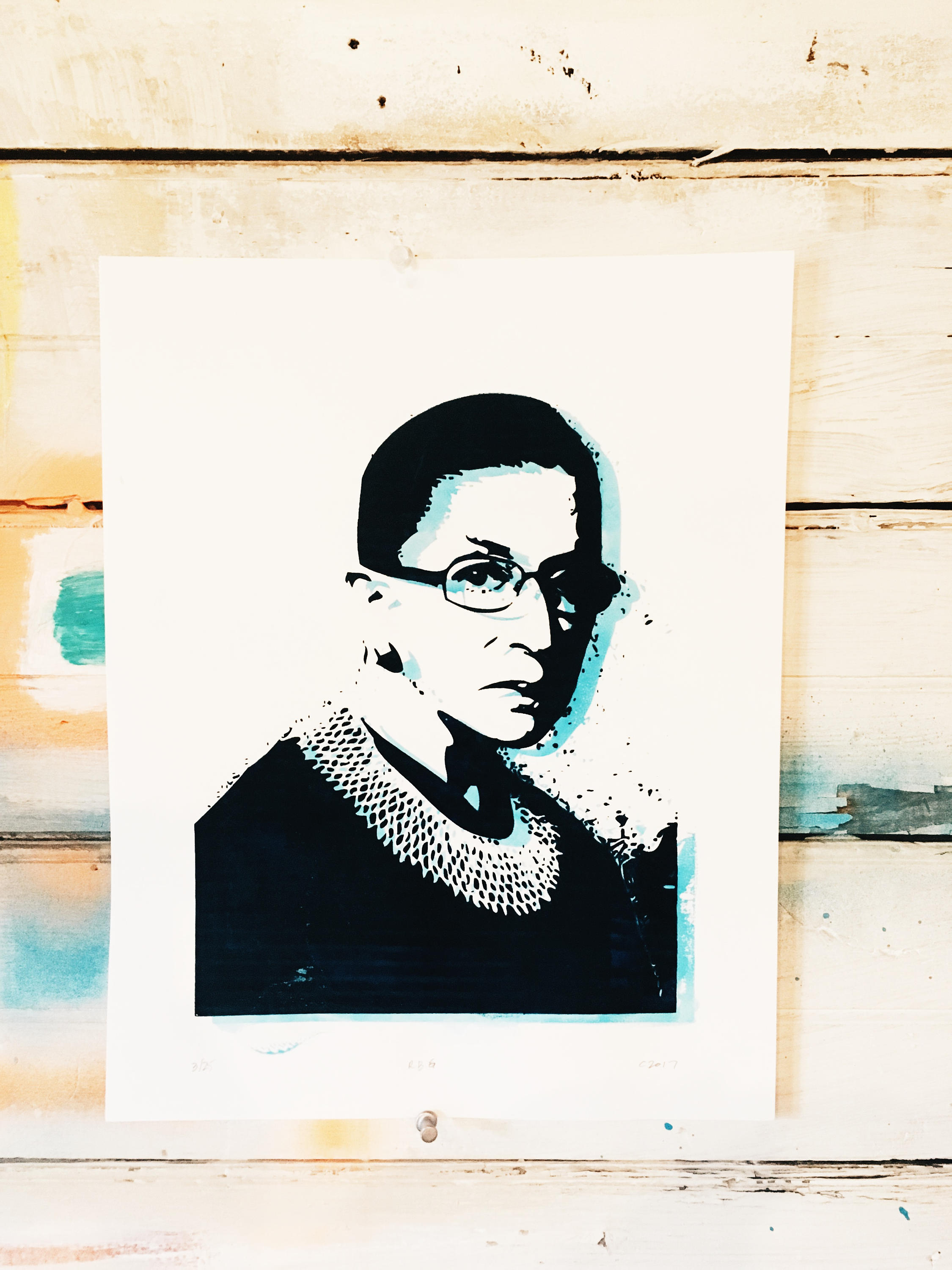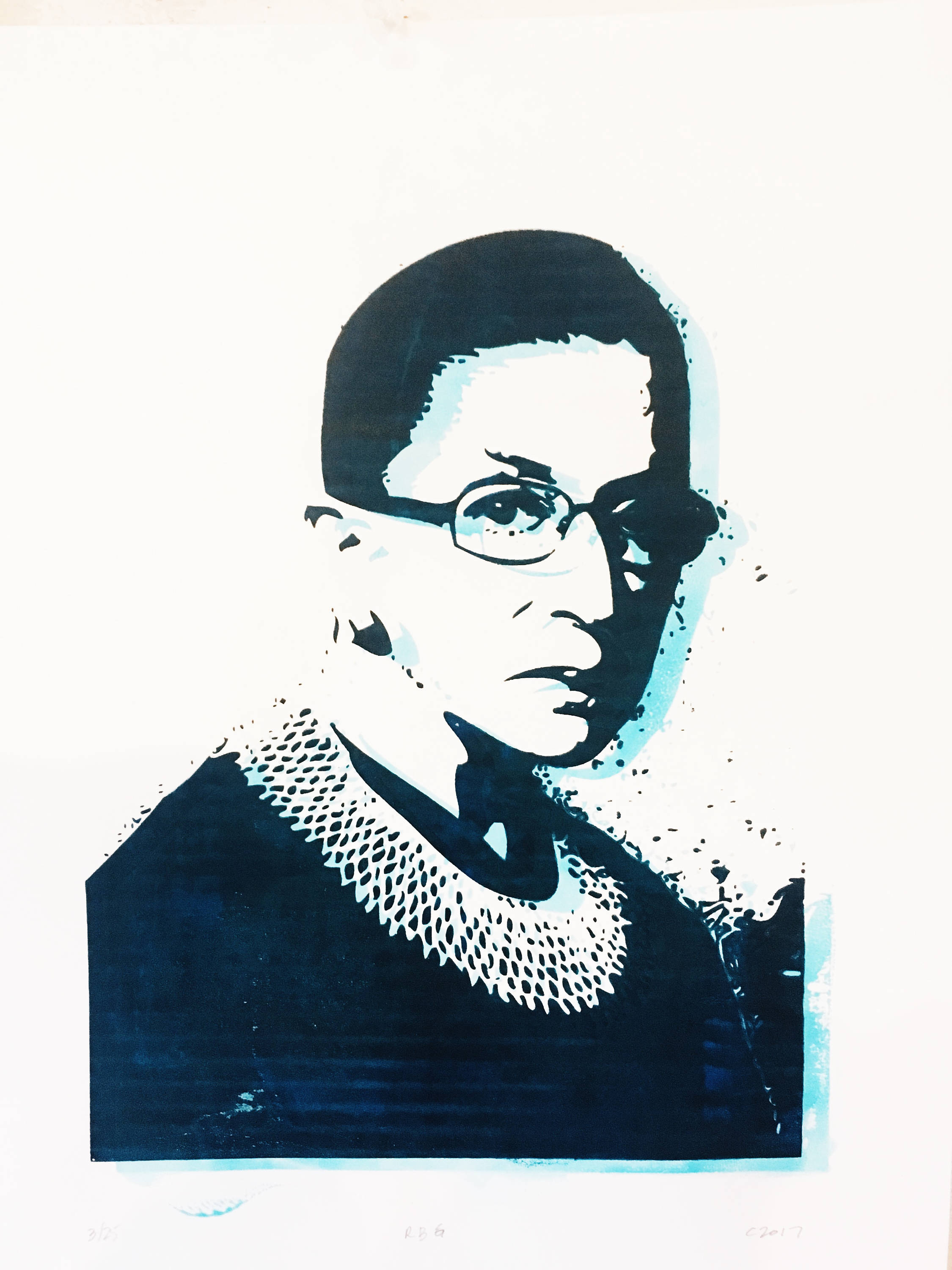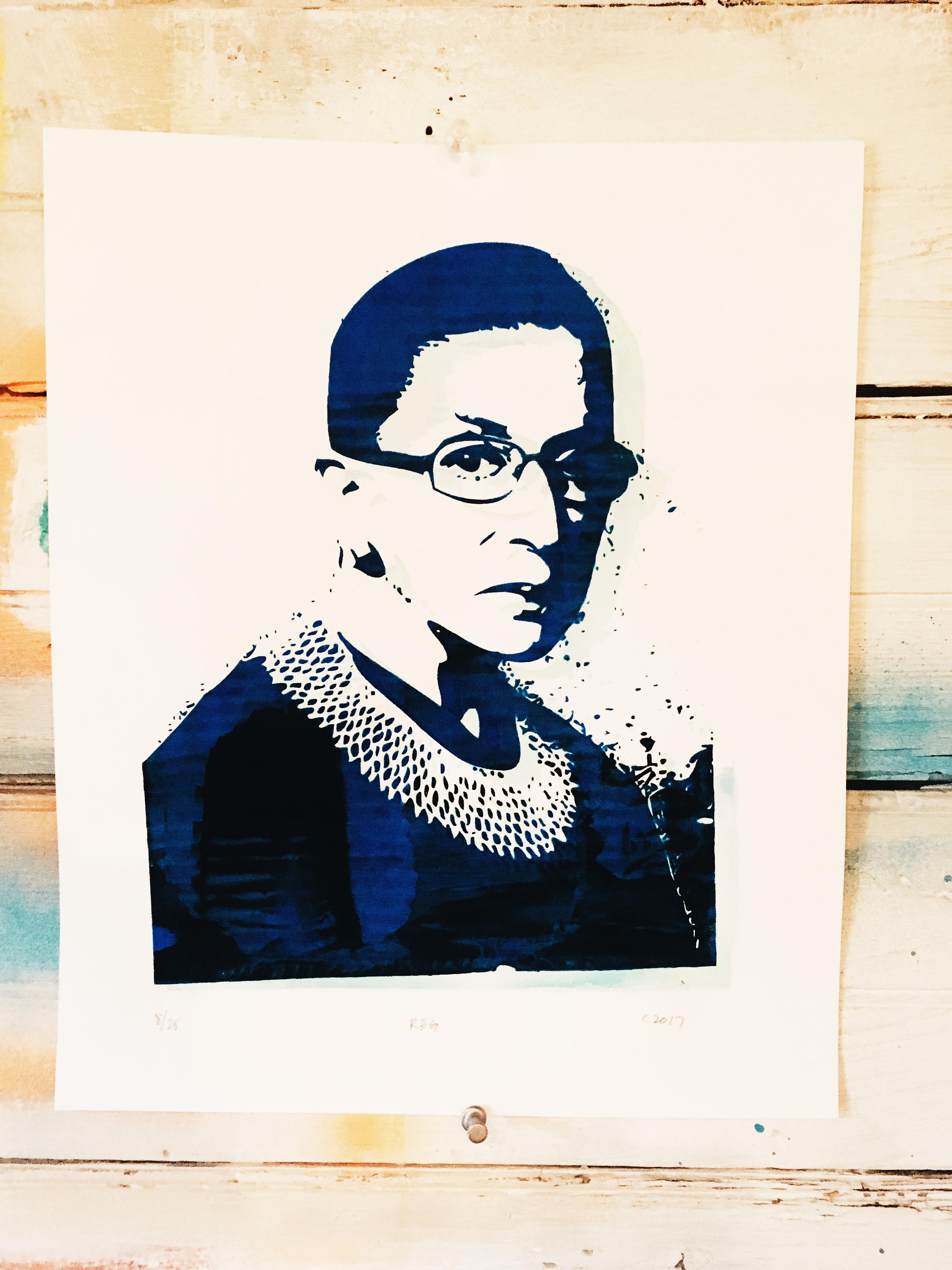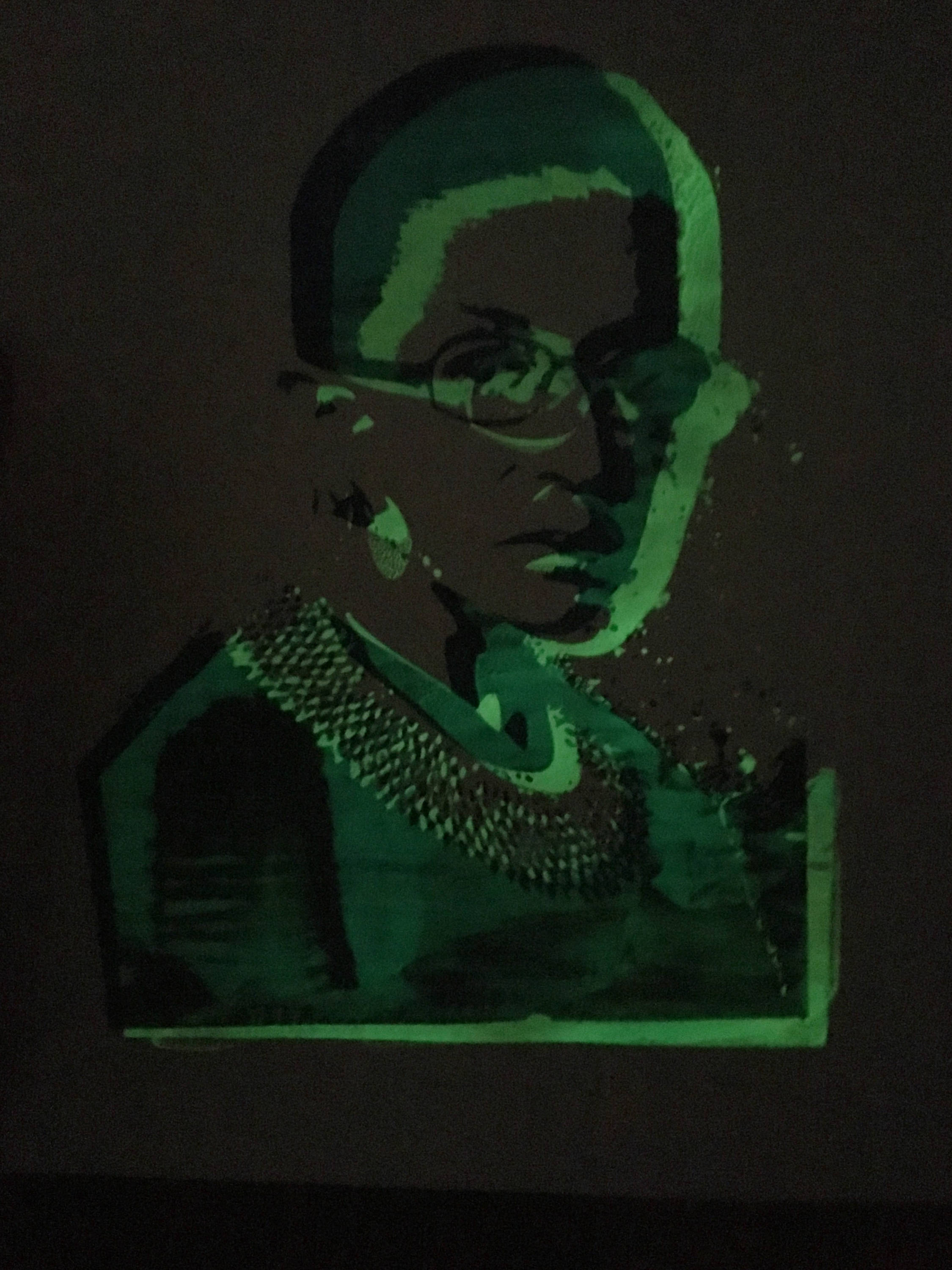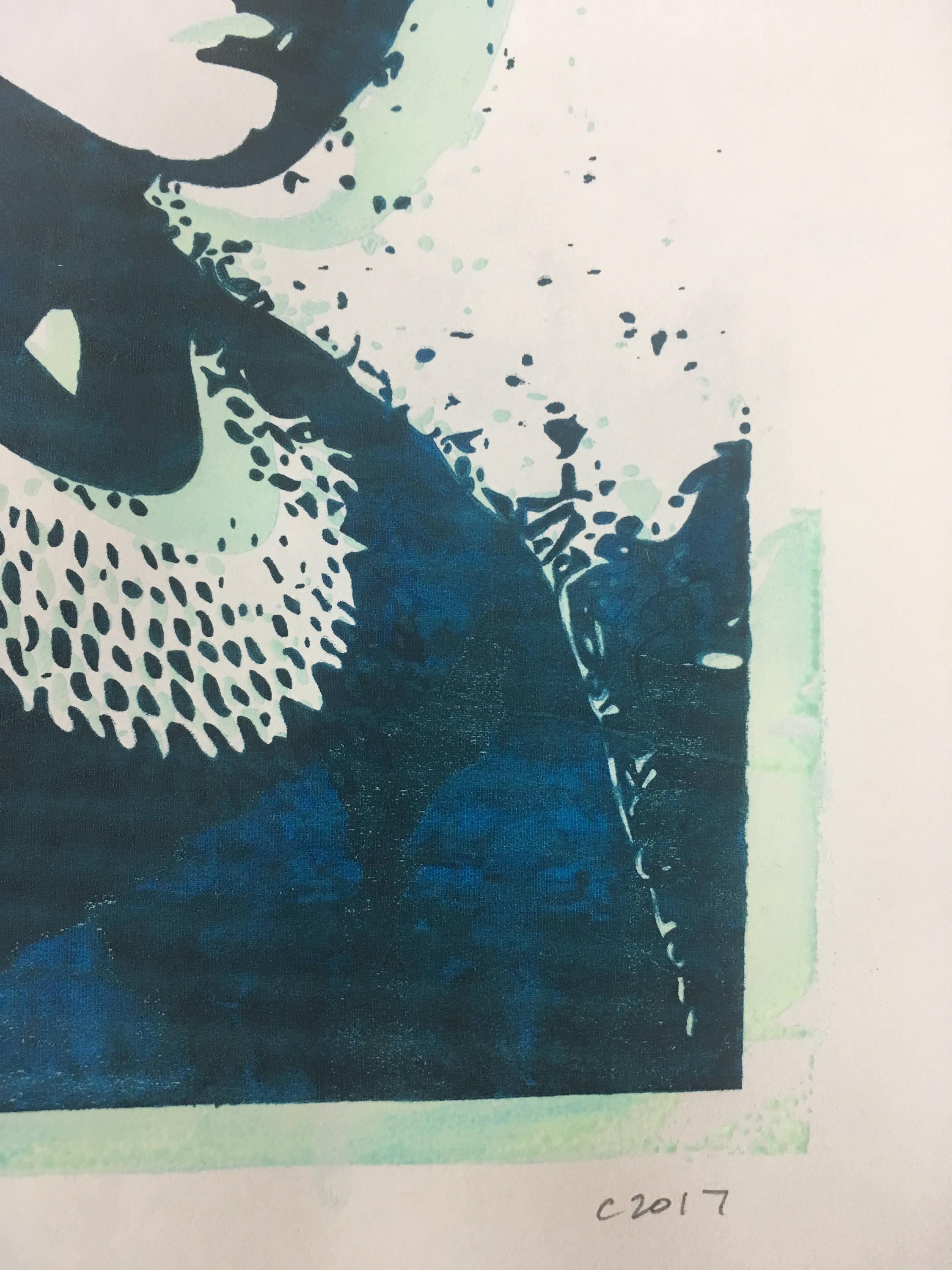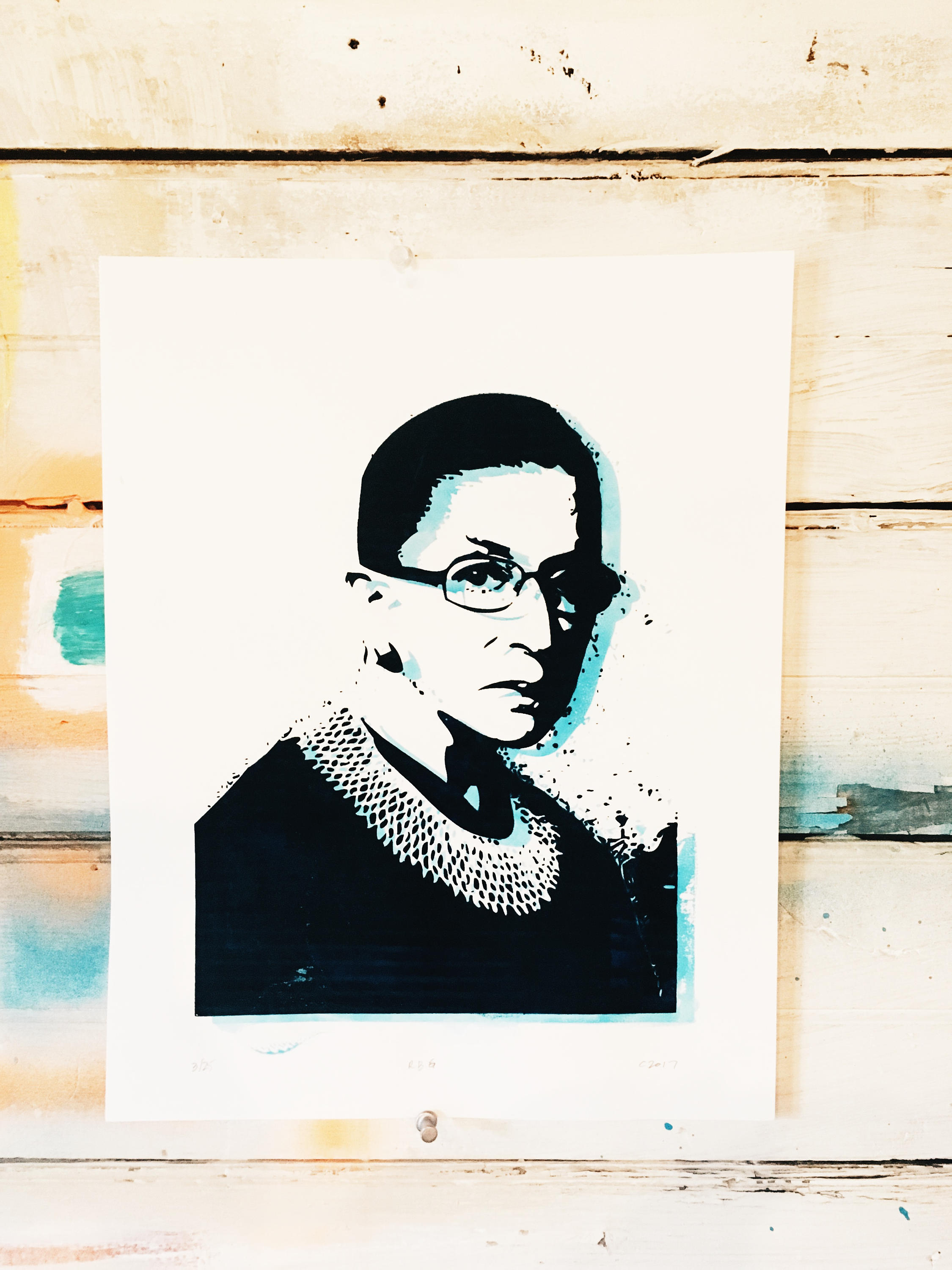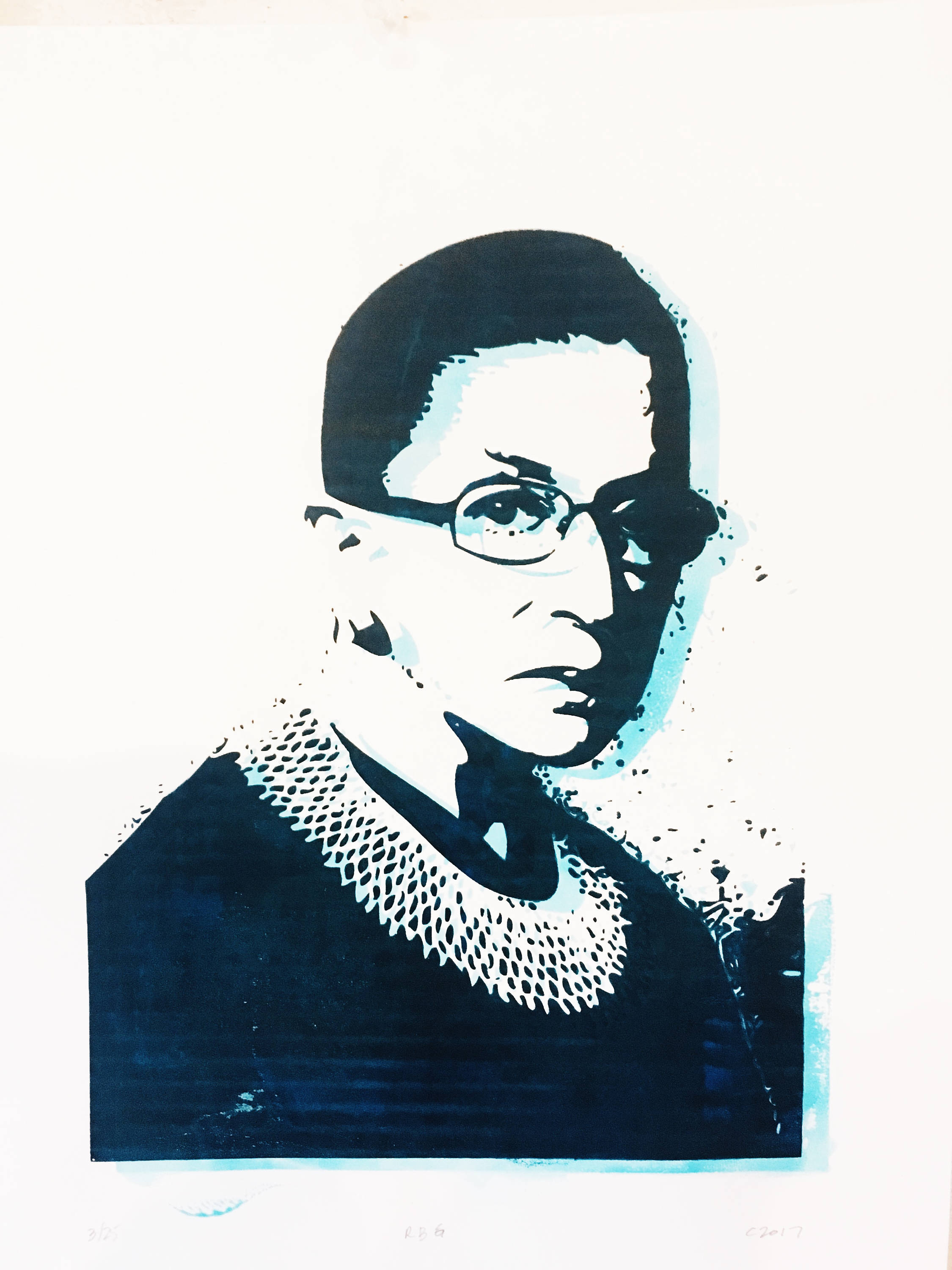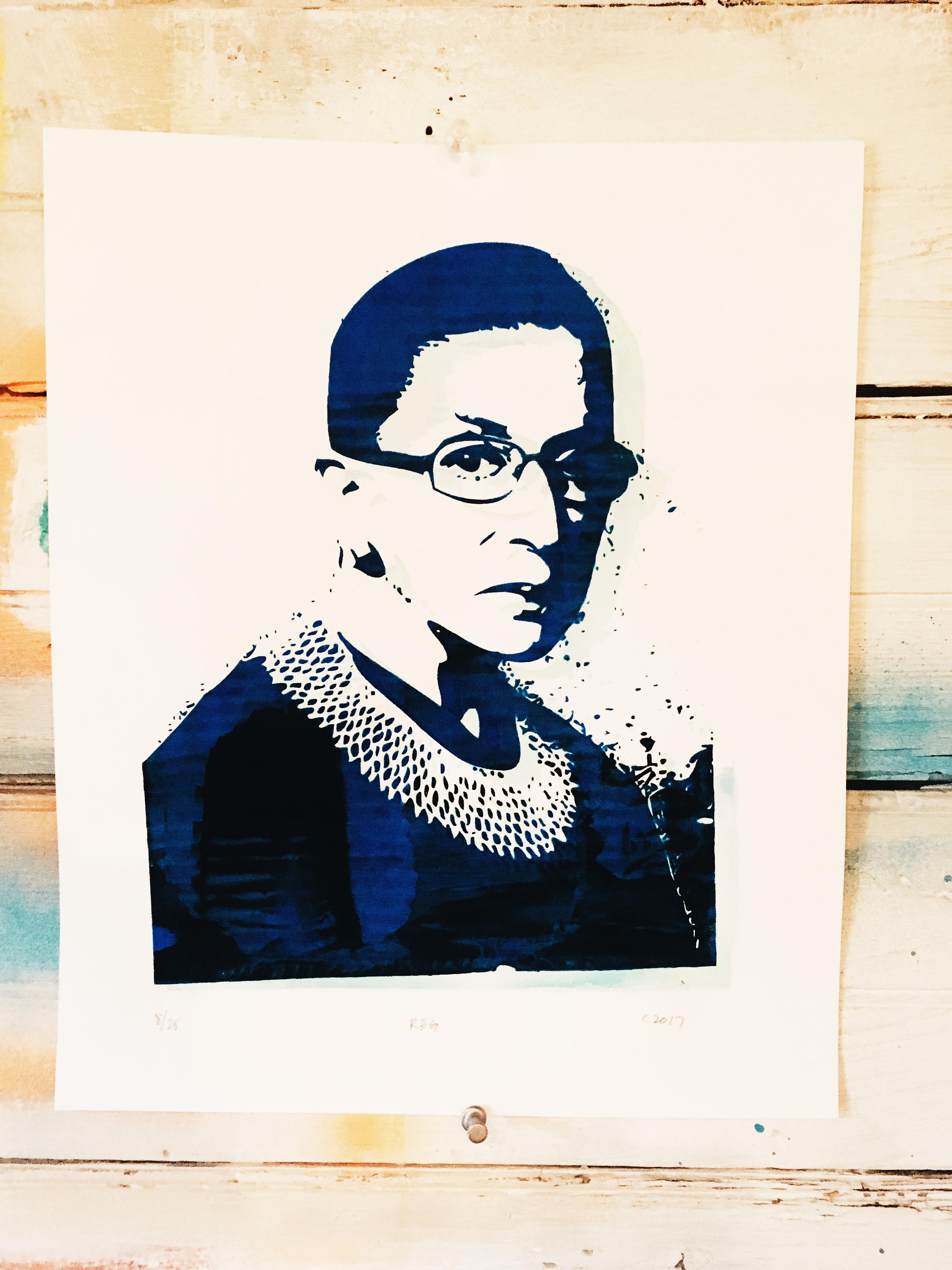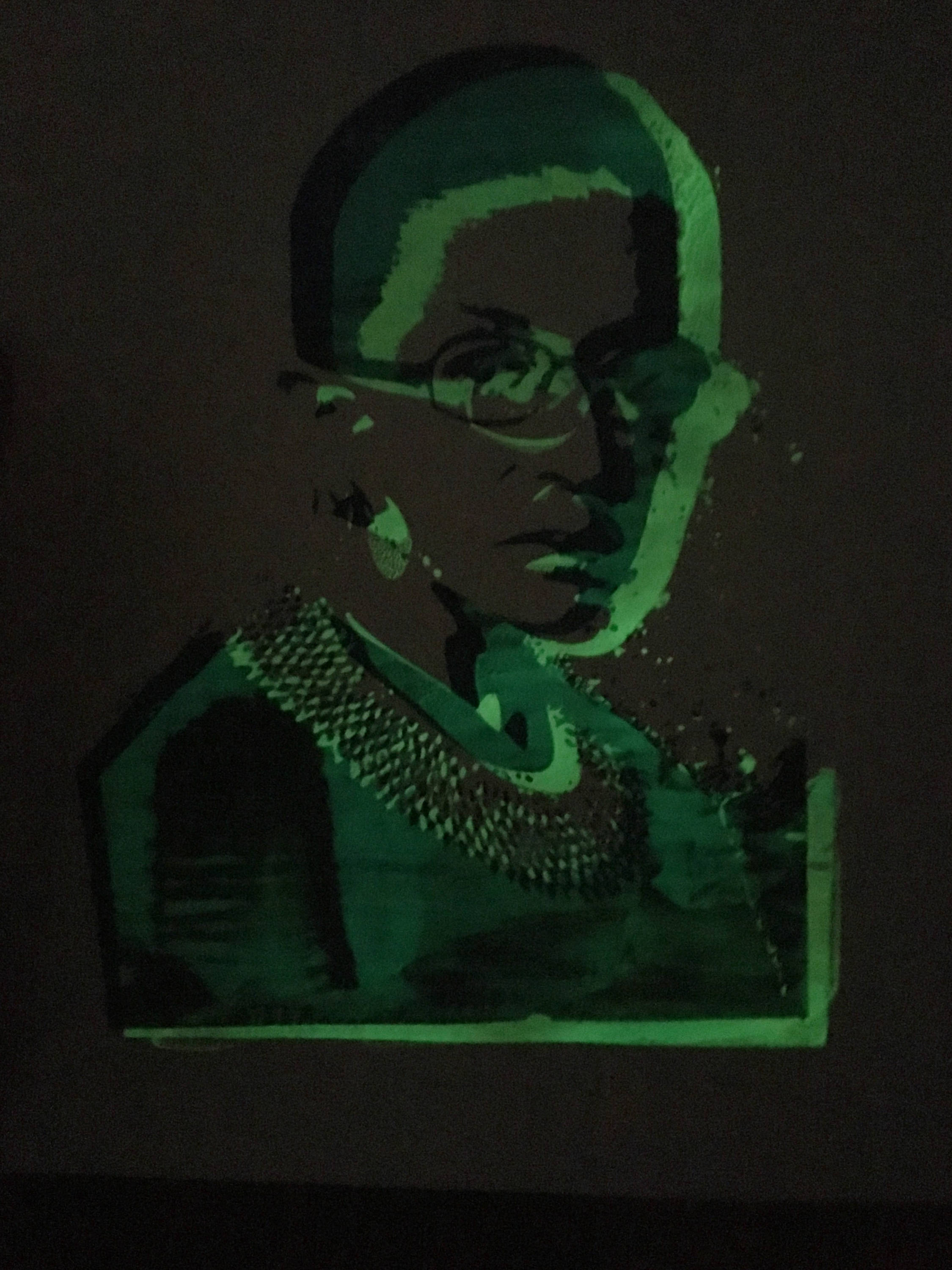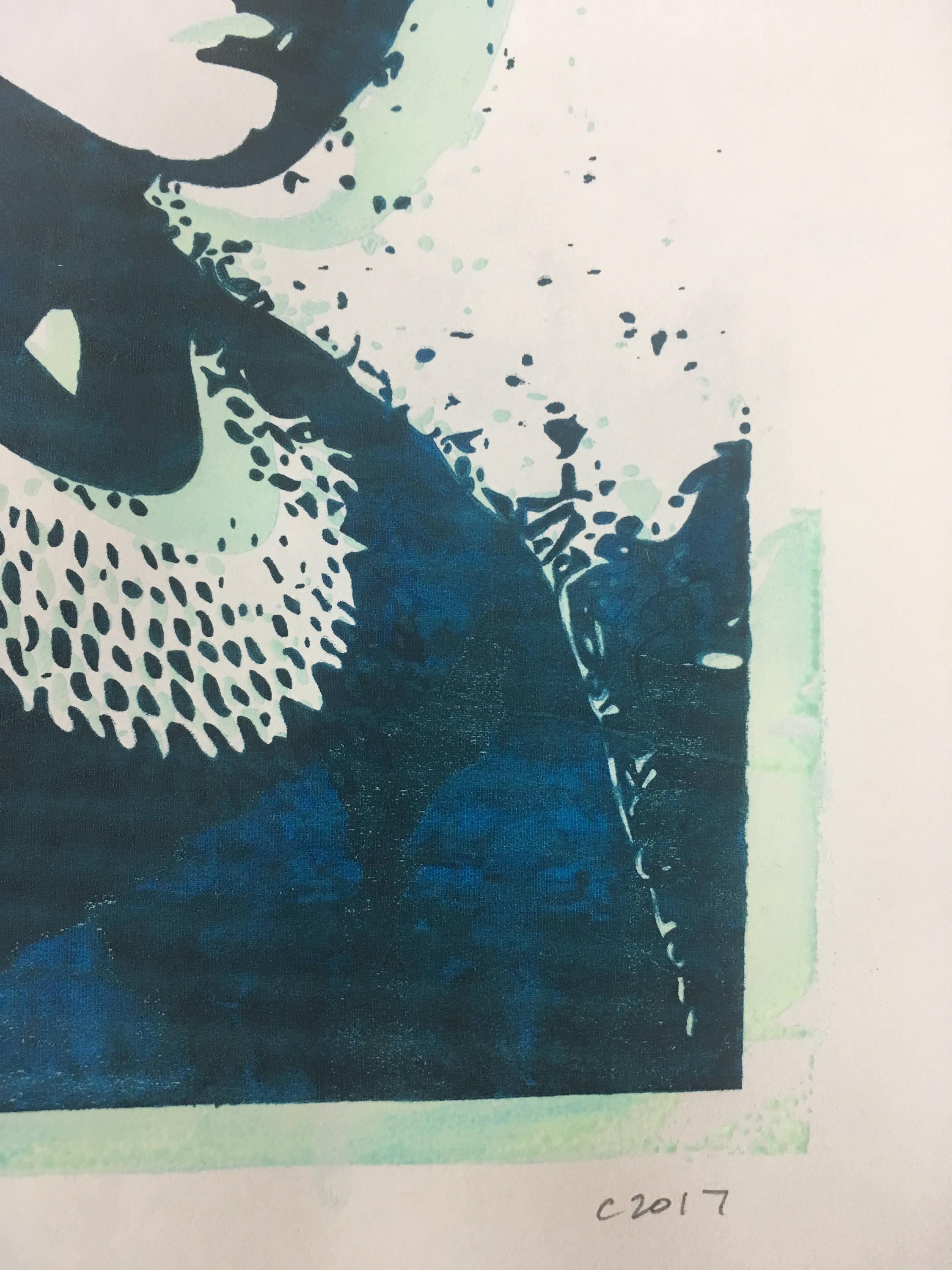 RBG - Her Justice Ruth Bader Ginsburg - Glow in the Dark hand pulled screen print
Hang in there, Justice Ruth, we need you! And we THANK YOU.

Individually hand pulled screen print of Justice Ruth Bader Ginsburg. The Collar of Truth.

The series includes:
Representative Maxine Waters.
Maestra Frida Kahlo
Justice Ruth Bader Ginsburg
Dr Christine Blasey Ford
Women's March CoFounder Linda Sarsour
Luchador Superhero El Chicharron
Queen Beyonce

Limited Edition print run of 500. individual variations occur making each print one of a kind.
ink on paper, signed, titled, edition numbered, unframed. 14 x 11in -
will ship in a protective cardboard envelope.
Peace, Love and Resistance,
Los Corrals