the raven . set of cards or individual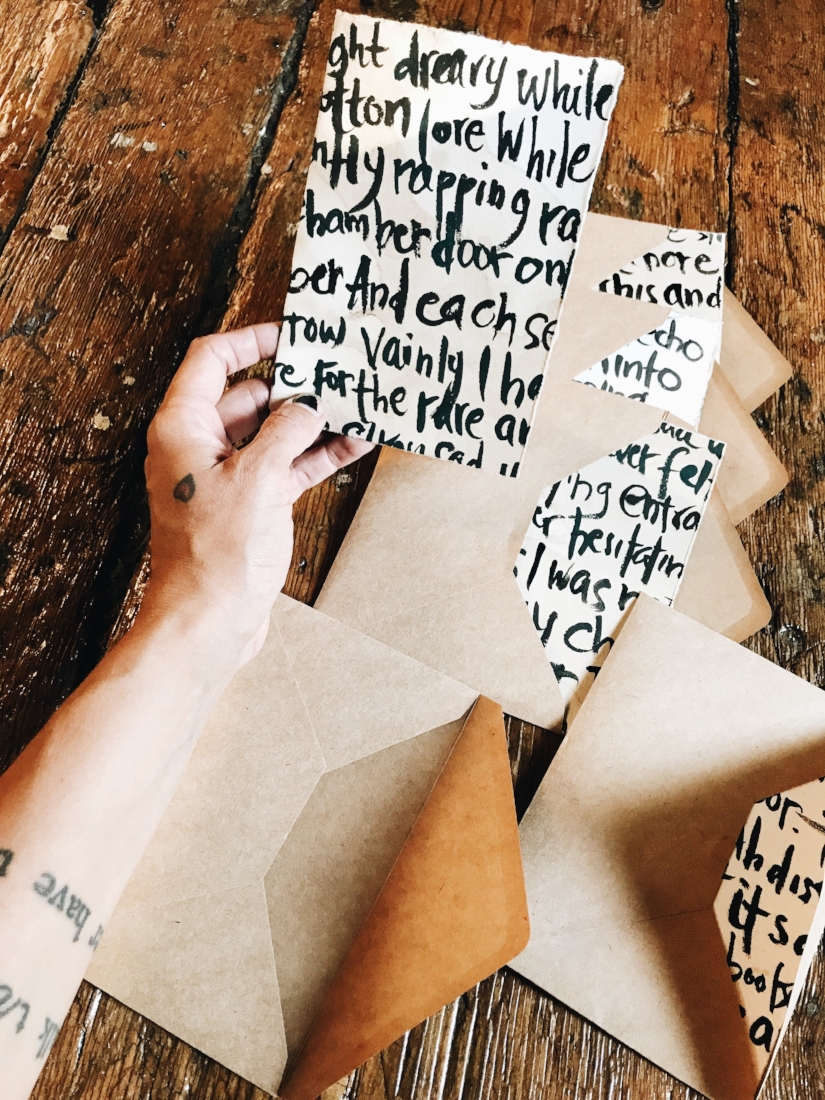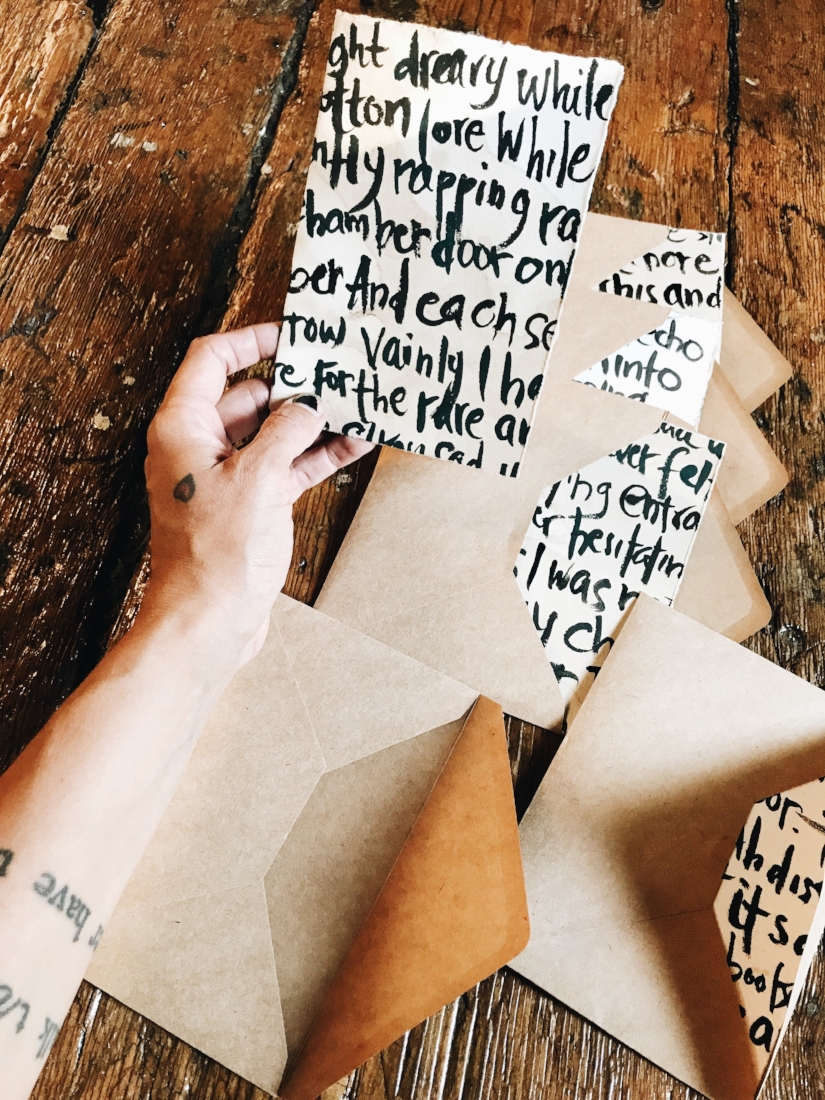 the raven . set of cards or individual
. expanding and expounding on words as visual art and visual rhythm .
these are not prints - each poster/card set a is individually hand lettered on uniquely patina-ed, thick printmakers paper . labor of love .
the poem is hand written in full with brush and ink (the raven spans three 22in x 30in sheets)
the sheets are cut to create 5in x 7in cards. a set of cards includes five one of a kind cards with five kraft paper envelopes. each card has a plain paper insert for letter writing.
this art piece is created at the time of order and available as sets of five cards. while the passages on the card sets will be chosen at random, it is possible to order a 28 set with the complete work of the raven, as well as full size posters (uncut) - please contact us for pricing and details.