tiny marionettes - the smallest box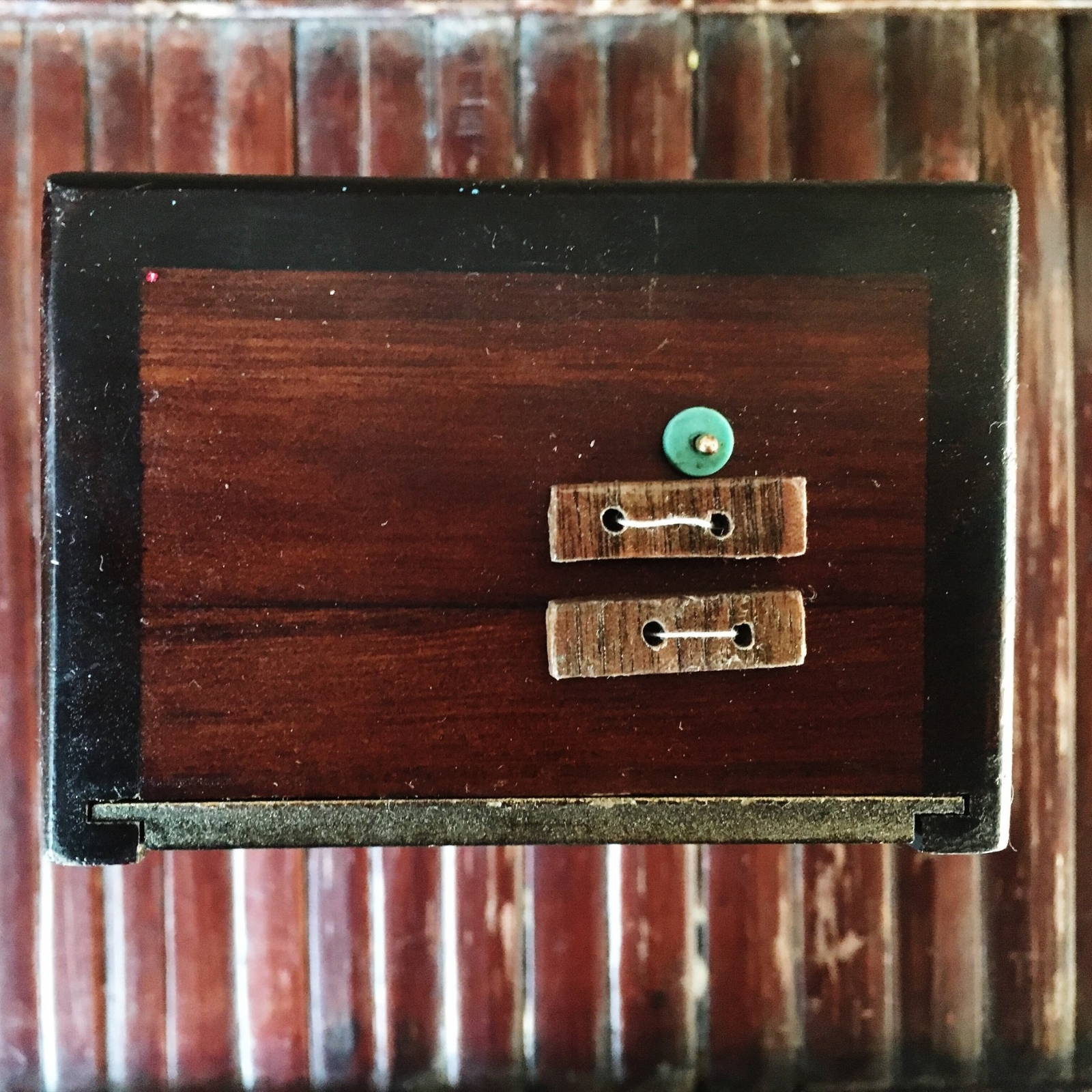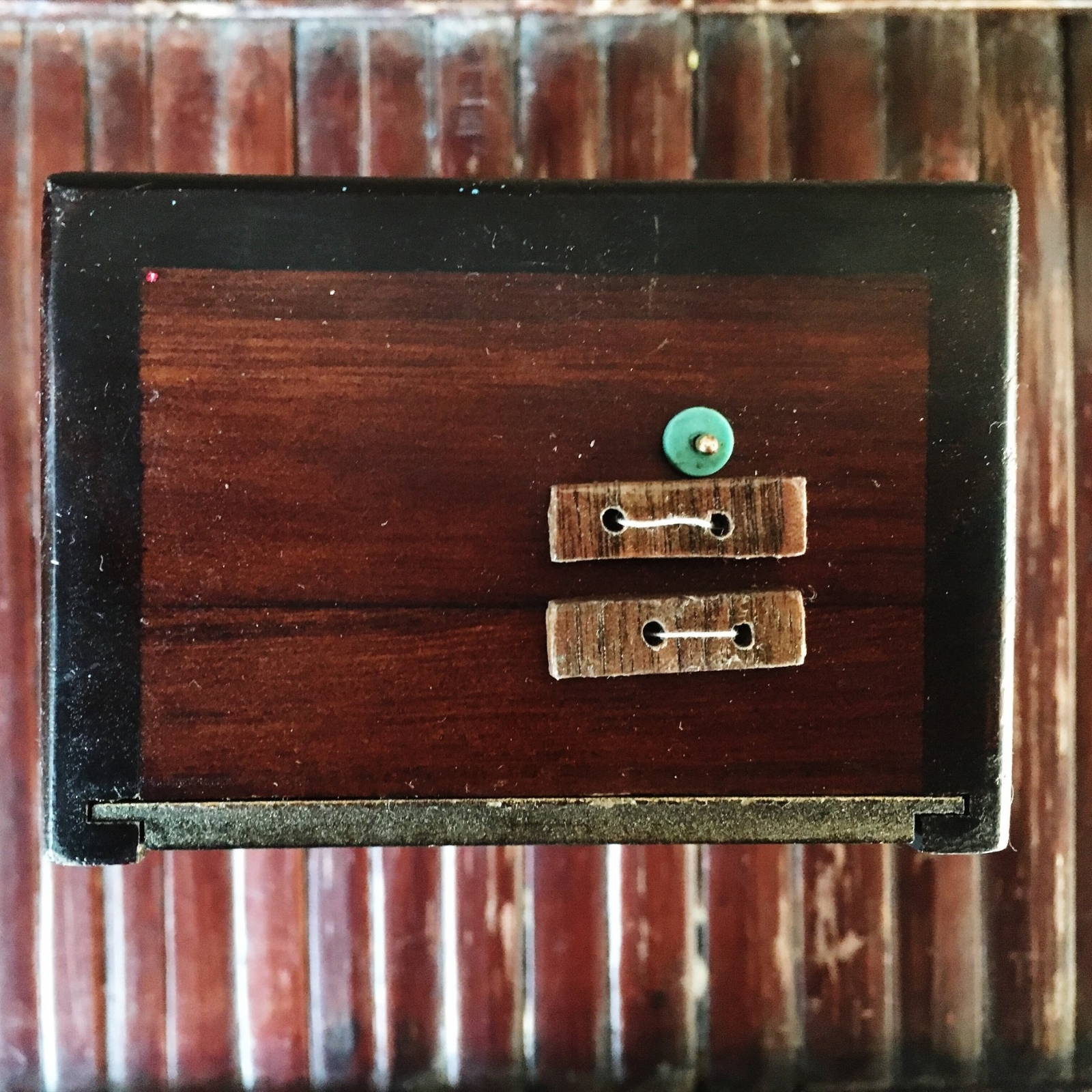 tiny marionettes - the smallest box
a dark wood box slides open to reveal the smallest, yet heaviest tiny friend standing in the bluest clear blue room.
she is in in height and made completely of bronze.
wooden box approximately 4in x 2.5in x 6in - bronze marionette approximately 3.5in tall. a sleeping beauty turquoise gem and two reclaimed wood pieces serve as her controls.
fully functional marionettes with stringed arms and legs. they cannot be taken from their box. you can see a short video of movement on our blog here
xoxo
coco
*these marionettes, and all of my marionettes, are not intended as toys but as art pieces. they are well made, but delicate, and i'm sure have all sorts of parts that could be swallowed if looked at with that intent.