14k gold marfa light solitaire ring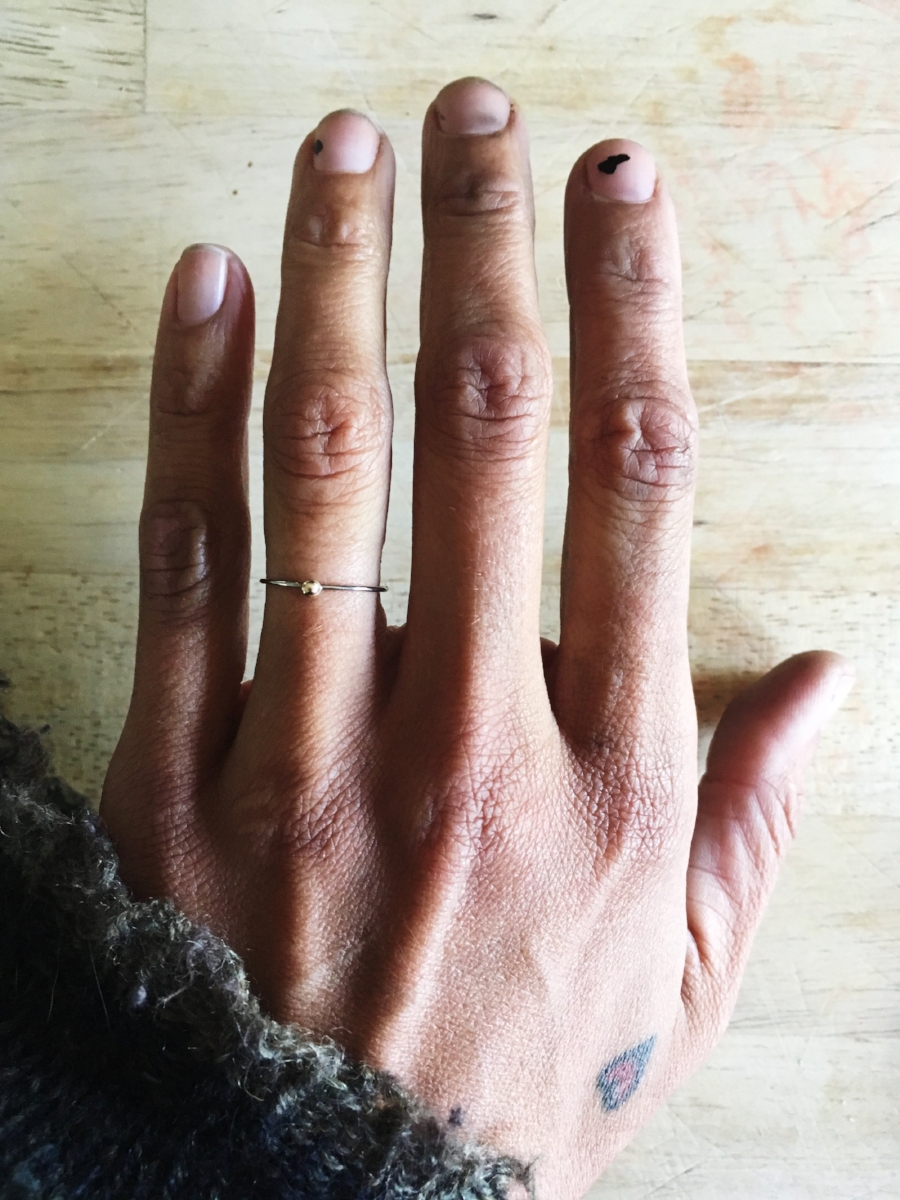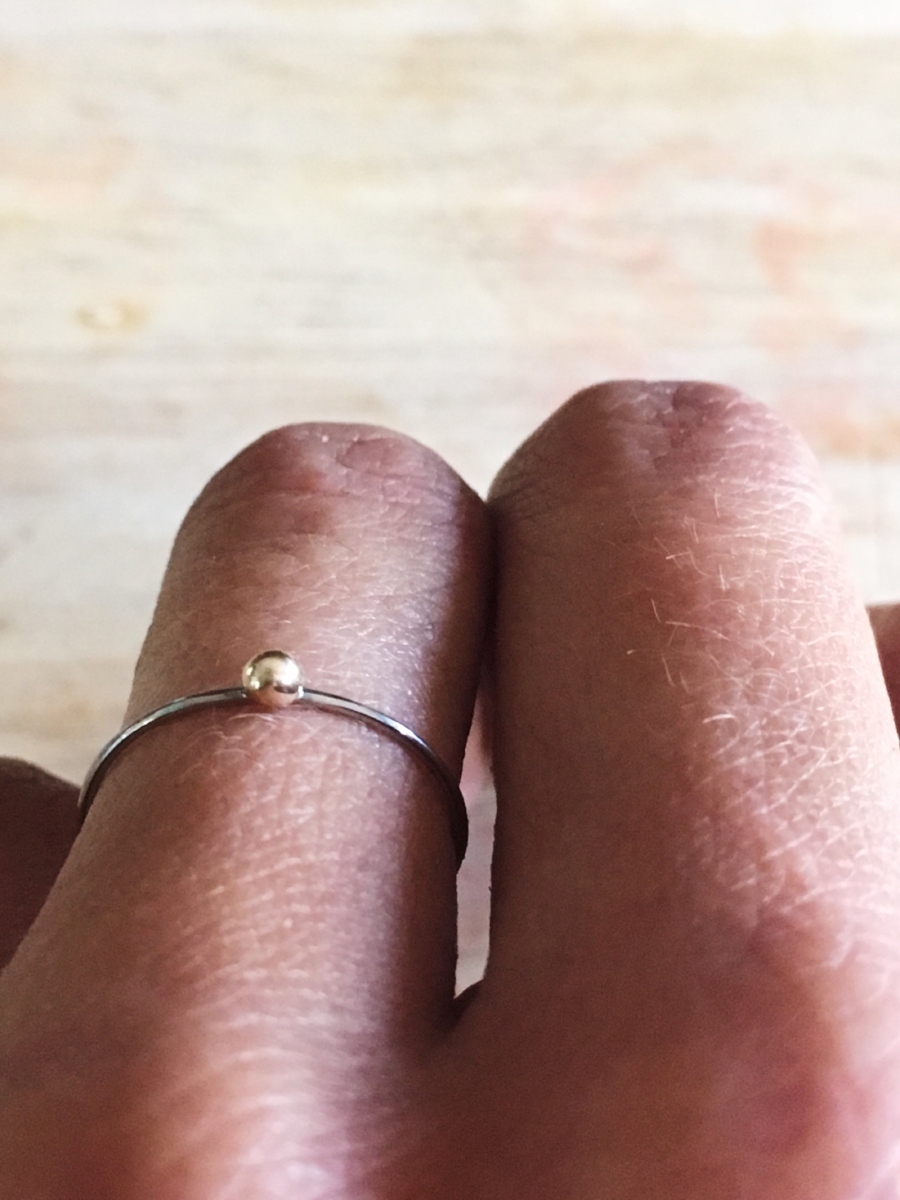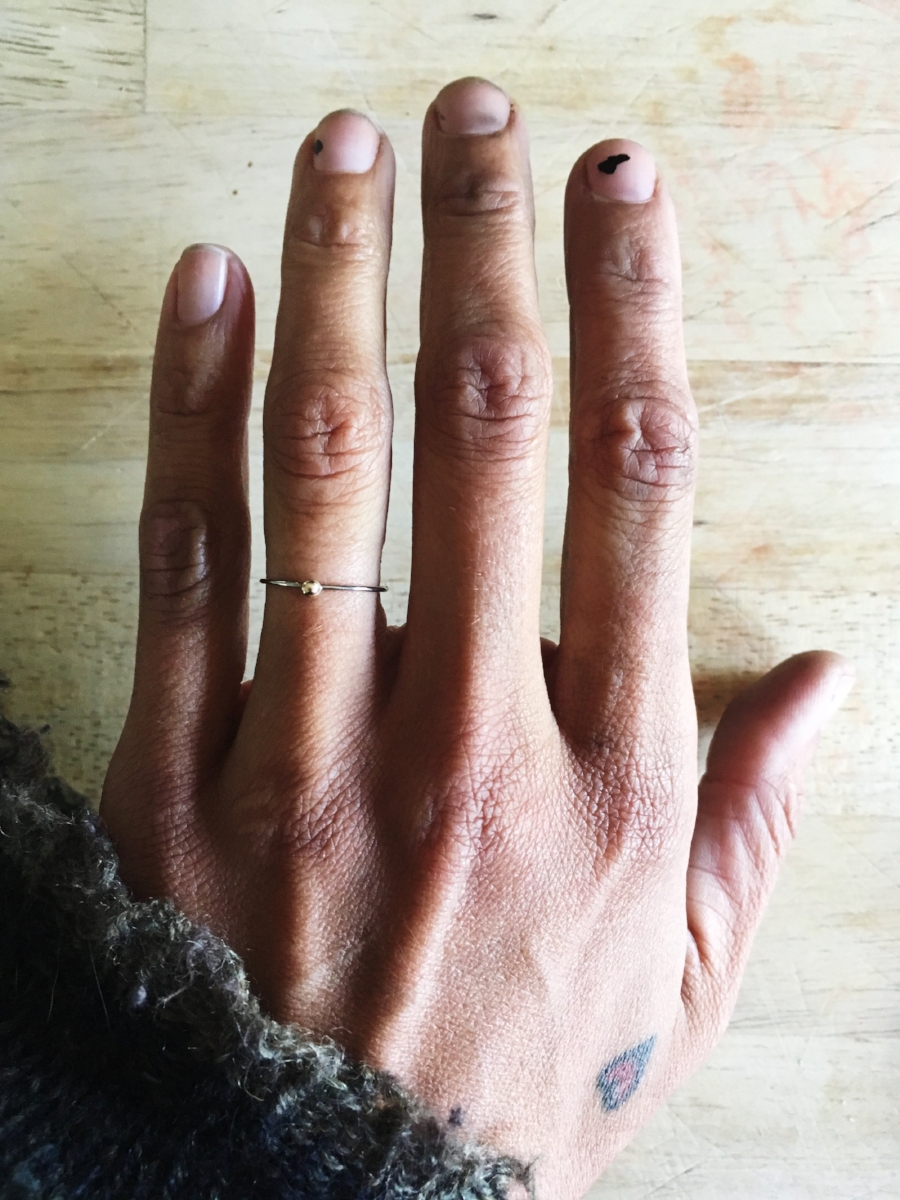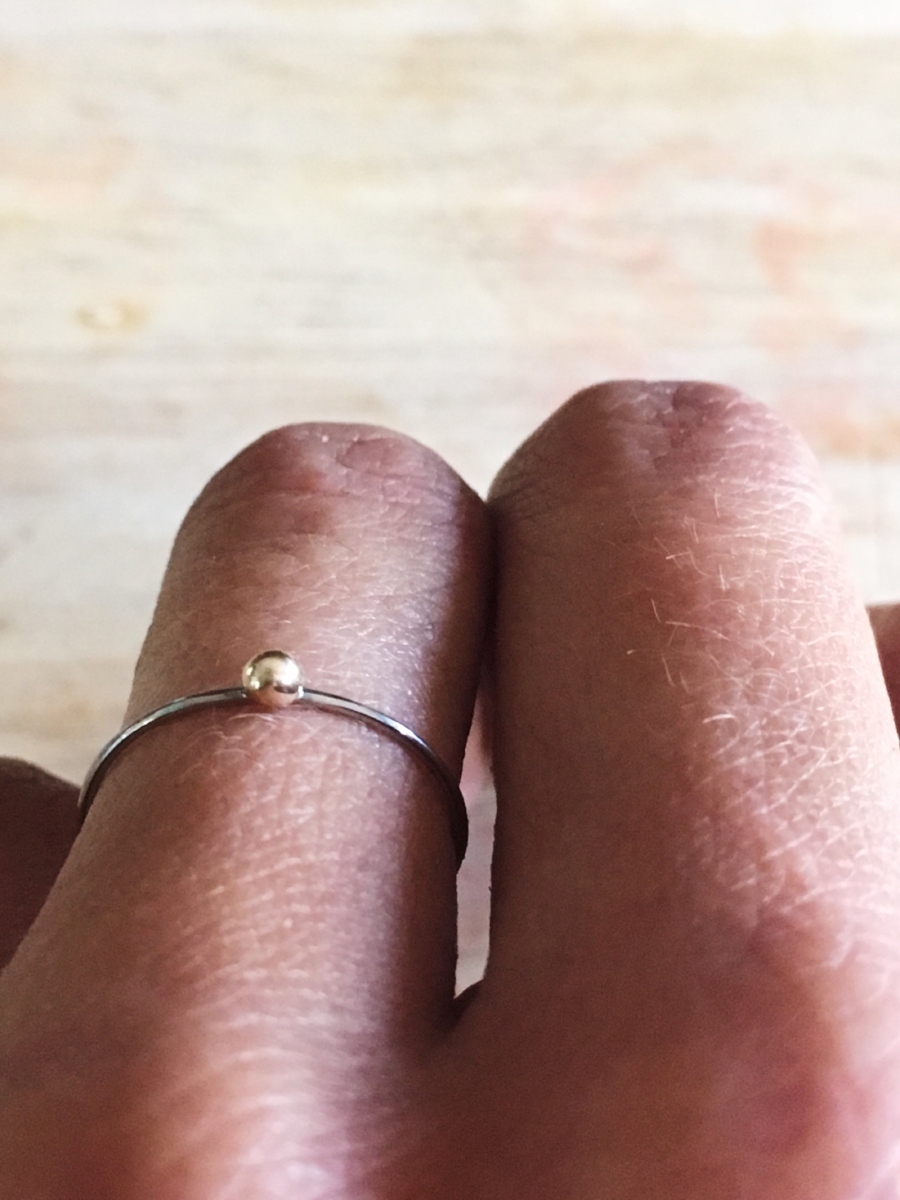 14k gold marfa light solitaire ring
the tiny, sweetest little ring. 14k white gold band holding a 14k yellow gold marfa light satellite.
the white gold band is just under 1mm thick, the satellite is close to 3mm in diameter, and is as tall as it is round.
custom made any size with two weeks studio time
xoxo
coco
Gold has been called "the master healer". It can remove negative energy and bring in the positive from the stones with which its used. It can bring wealth, happiness, stress relief, and good feelings. Gold is a mineral of spirituality, understanding, and attunement to nature. It attracts positive energy.
It helps one to improve one's character via learning, lessening the trauma associated with situations experienced during the gain of knowledge. It assists one to activate, to mobilize, and to actualize the intrinsic potential of the self.
The energy of gold can be used to balance the energy fields and to assist one in the elimination of ego conflicts. It can also help to assuage the overburden of responsibility, to combat feelings of depression, to allow one to both understand and to dispense with self-reproach, and to calm states of anger.
Gold has also been used to open and to activate the third-eye and crown chakras. It has been said to attract honors, wealth, and happiness; to provide composure, to stabilize the emotional system, to alleviate tension and stress, and to amplify positive feelings. It also assists one in attuning to nature and its healing forces.