alignment ring for clarity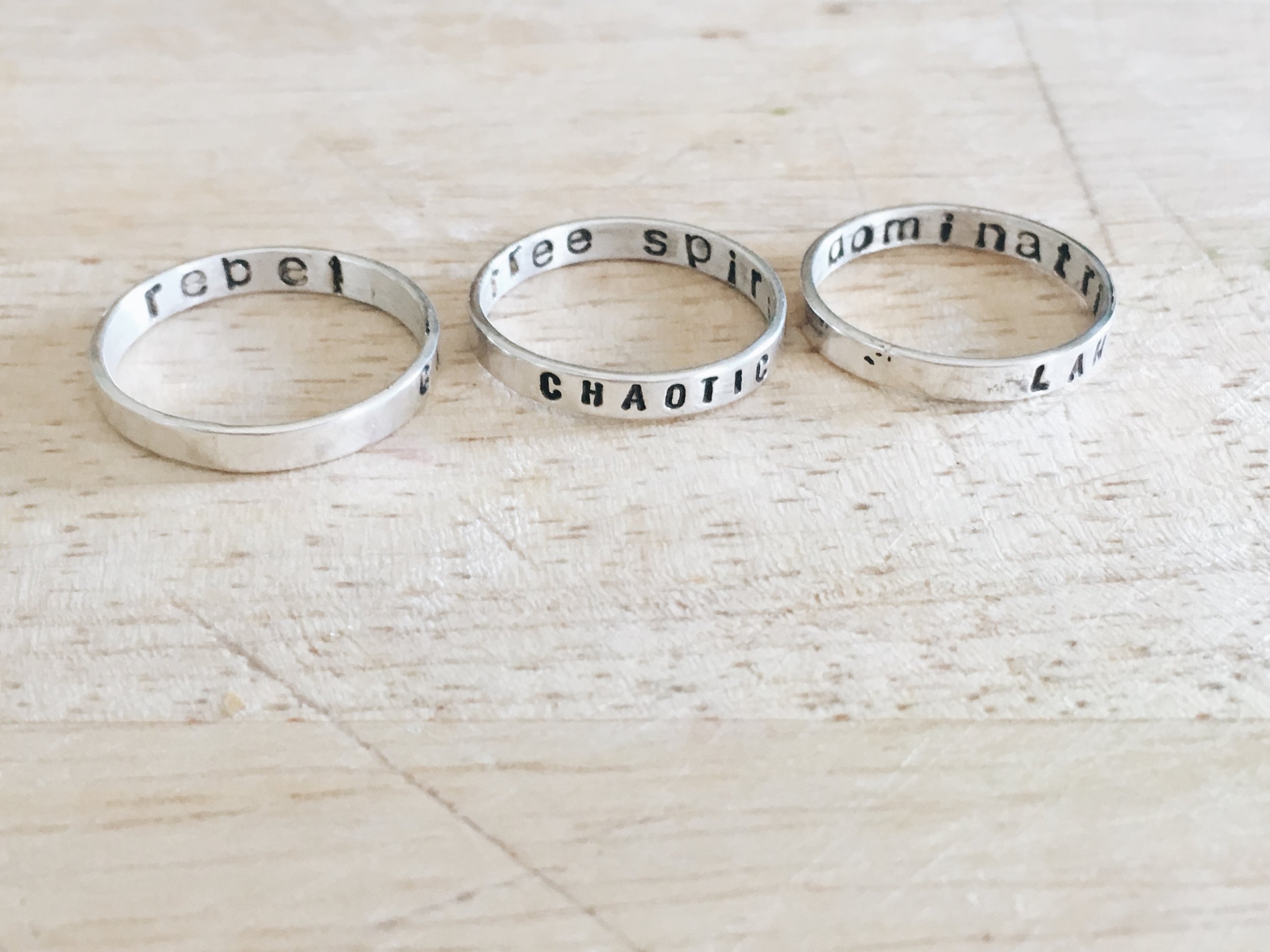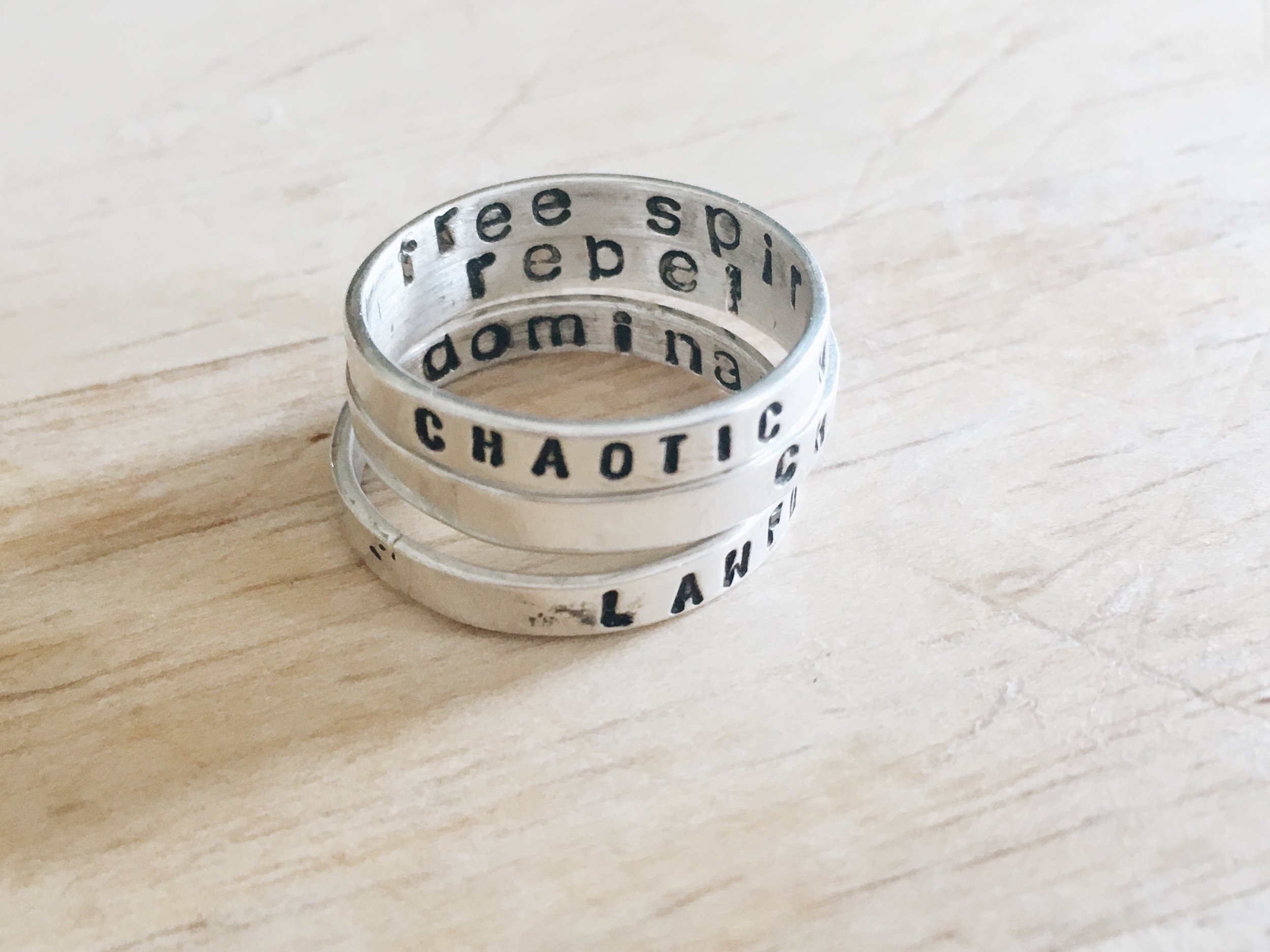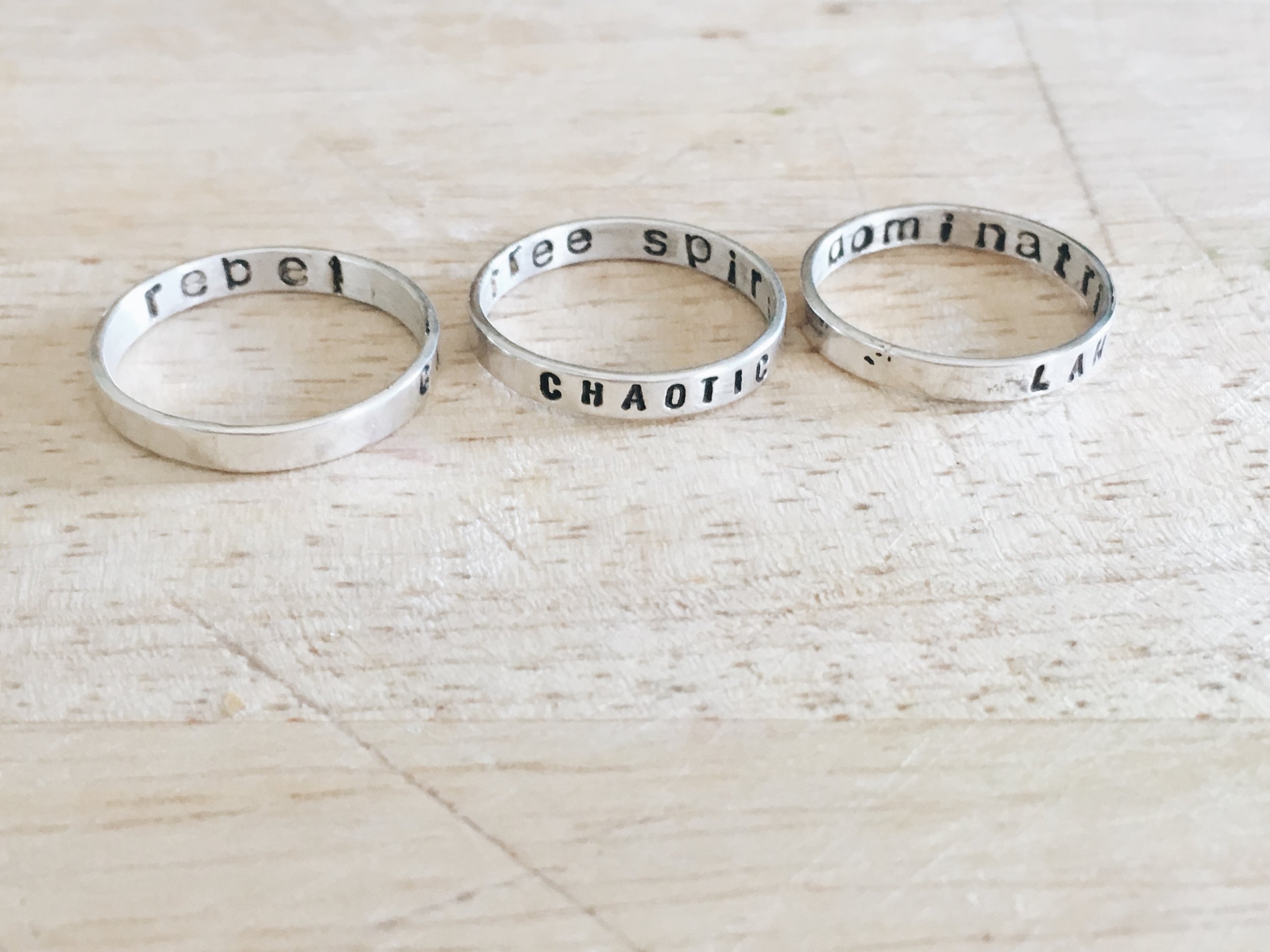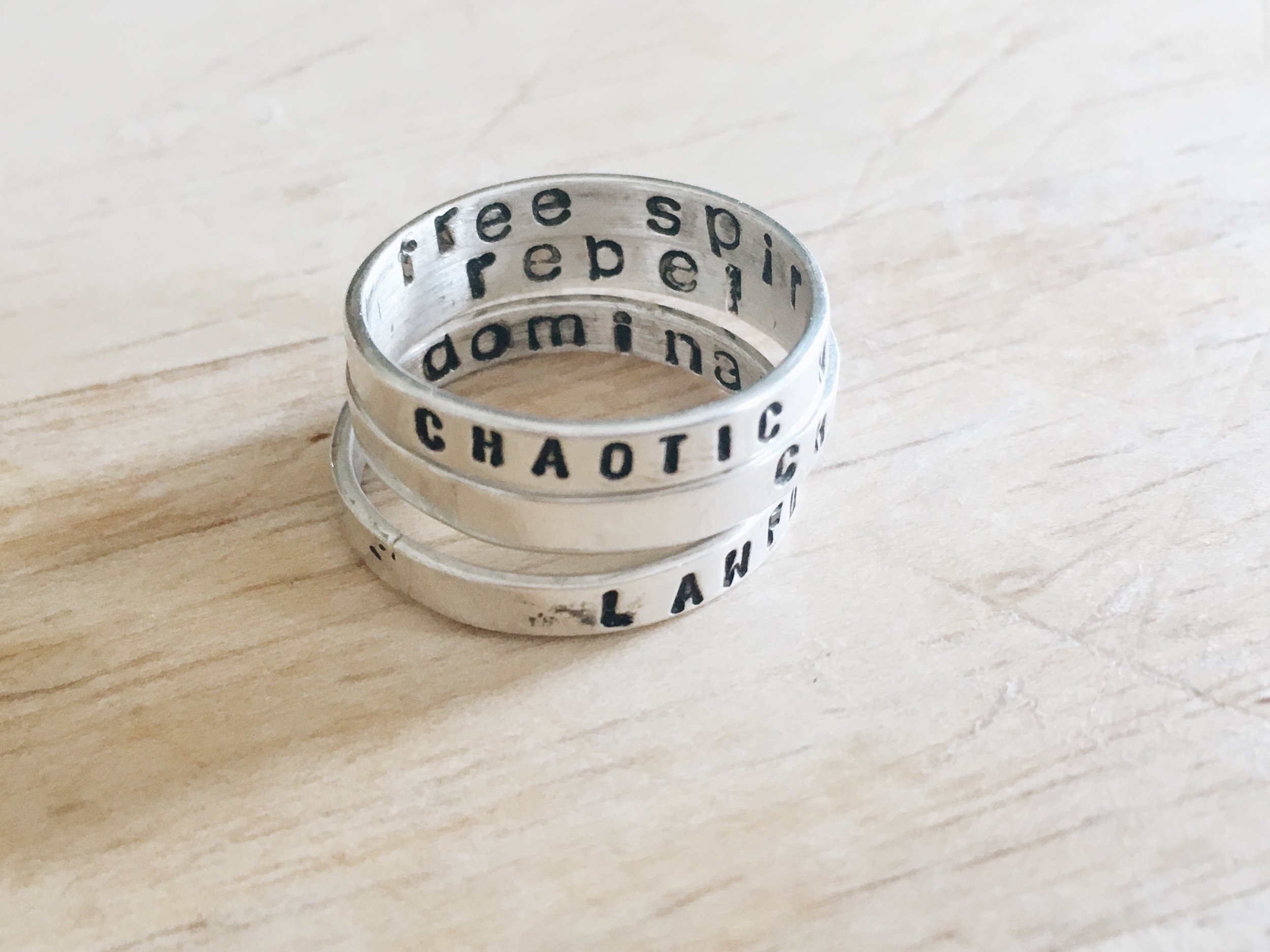 alignment ring for clarity
this must come from a yearning for different time.
i have been a little bit obsessed with the dungeon and dragons alignments lately. i know i'm certainly not the only one to do this, but here's my spin.
find what resonates - wear it on your person. i designed it to be subtle, with the alignment on one side and a summarizing word on the other.
sterling silver ring, approximately 3mm wide. outside inscription is alignment, inside inscription is summarizing word.
you'll notice that chaotic evil is more expensive than the other alignment options. i'll call it the jackass fee. as dungeon master, it is within my realm of decider. i have no patience for self absorbed, destructive, orange jackassery.
xoxo
coco
Lawful Good - angelic
Righteous - Conformity/Tradition and Benevolence
Neutral Good - humanitarian
Humane - Benevolence and Universalism
Chaotic Good - rebel
Transcendent - Universalism and Self-Direction
Lawful Neutral - watcher
Orthodox - Security and Conformity/Tradition
True Neutral - wild card
Pragmatic - (any values) no strong preference for a set of motivations
Chaotic Neutral - free spirit
Autonomous- Self-Direction and Stimulation
Lawful Evil - dominatrix
Ascendent - Power and Security
Neutral Evil- mafioso
Ambitious - Achievement and Power
Chaotic Evil - jackass
Jackass - Orange Selfish Asshole of All the Horrible