bruja de la estrellita -faceted smoky quartz all seeing ring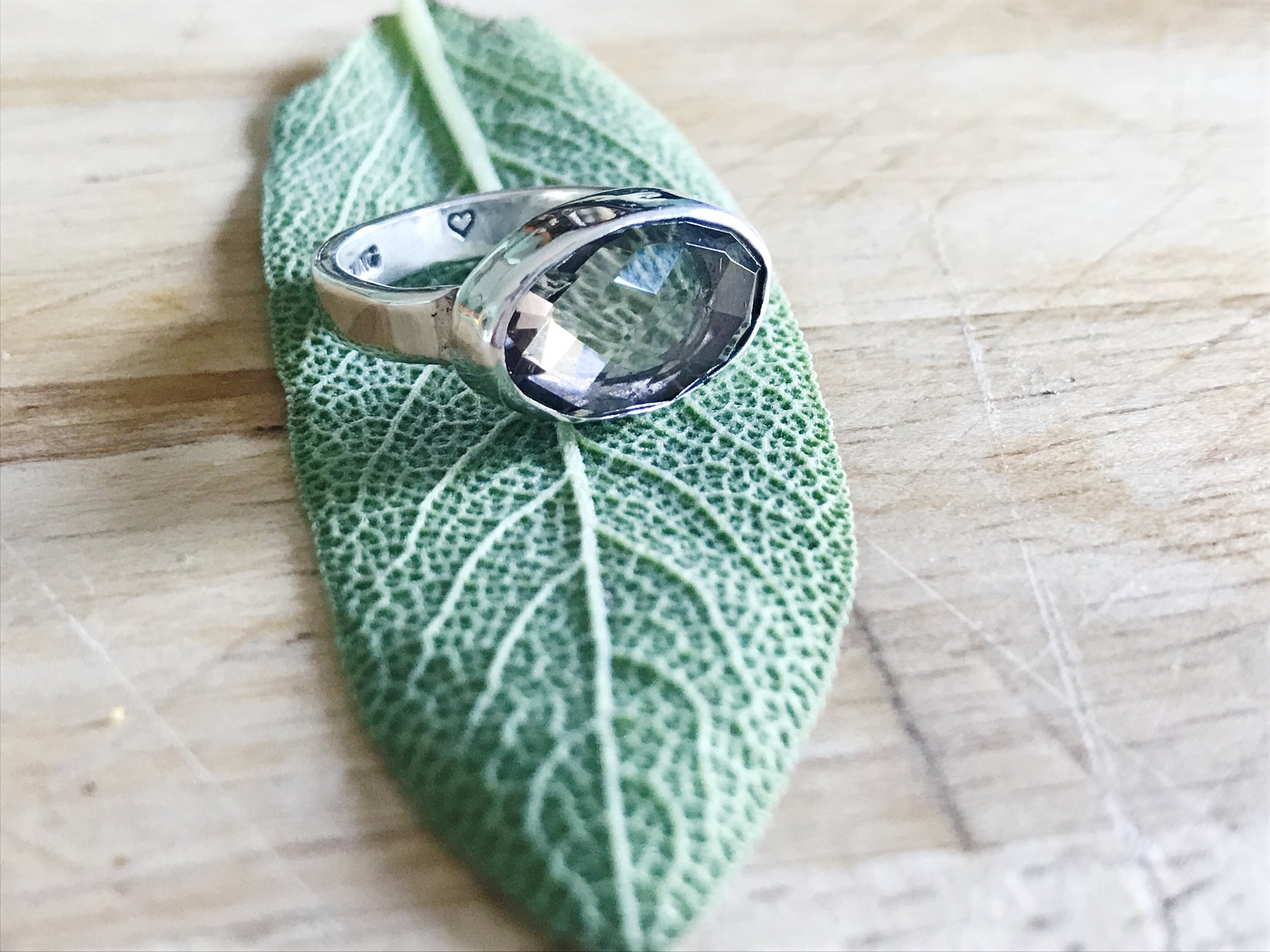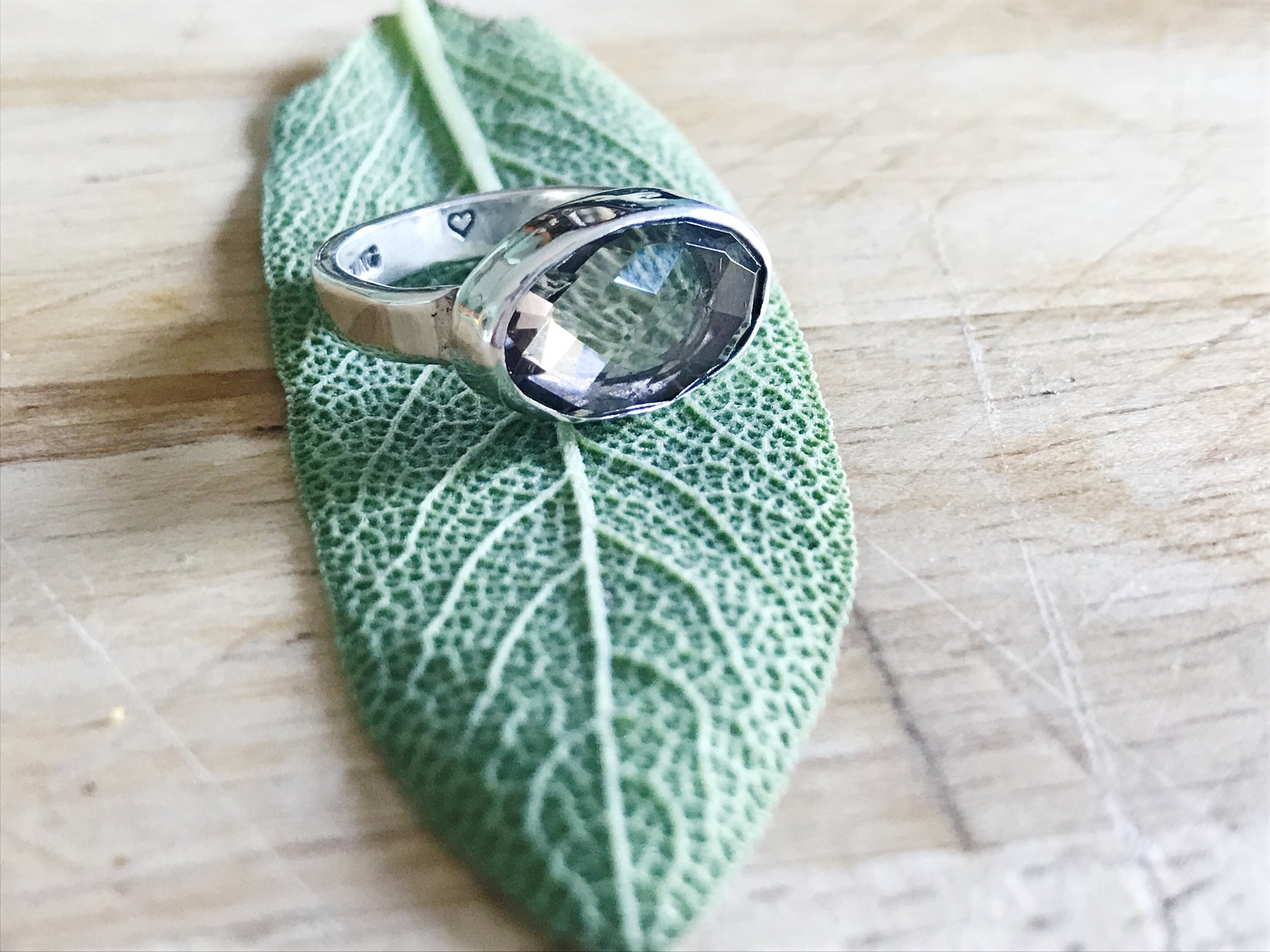 bruja de la estrellita -faceted smoky quartz all seeing ring
a soft dark with glints of shine
24mm x 10mm oval faceted smokey quartz crystal set in sterling and fine silver with one 14k white gold satellite - shooting star detail on the back of the band. size us 7.5 - 8.
xoxo
coco
Hold Smoky Quartz to relieve tension and stress, anxiety, or panic attacks; also to ward off negative thinking, and to eliminate worry and doubt when faced with chaos or confusion. Use its protective energies to block geopathic stress and absorb electromagnetic smog given off by power lines and electronics. It is invaluable in layouts for environmental healing, and assists elimination and detoxification on all levels, ushering in positive energy in its place.
As a driving crystal, Smoky Quartz protects against road rage and other harm while driving on motorways, on long journeys or in heavy traffic by reducing stress and increasing concentration. It also shields against unexpected mechanical breakdowns. Place Smoky Quartz in the home or work environment to filter out bad moods, unspoken resentments, or disparaging remarks that drain one's strength and enthusiasm.
Wear or carry Smoky Quartz to enhance survival instincts, and for assistance in reaching personal and business goals, as well as manifesting dreams and ideas into reality. This crystal promotes rational, pragmatic thought processes and improves calculation and organization.
Smoky Quartz allows one to attune to the light instead of being consumed by life. Rather than merely surfacing negative energies and emotional blockages, this crystal gently dissolves these energies as it encounters them, allowing positive frequencies to take their place. It relieves fear, stress, anger and unspoken resentment, lifts depression and fatigue, and teaches one how to let go of what is no longer necessary for growth. Smoky Quartz brings assistance in tolerating difficult times with equanimity and resolve, and inspires one to be more engaged in the world. It lends the power to create and change one's reality and to manifest one's dreams.