eff this / that cuffs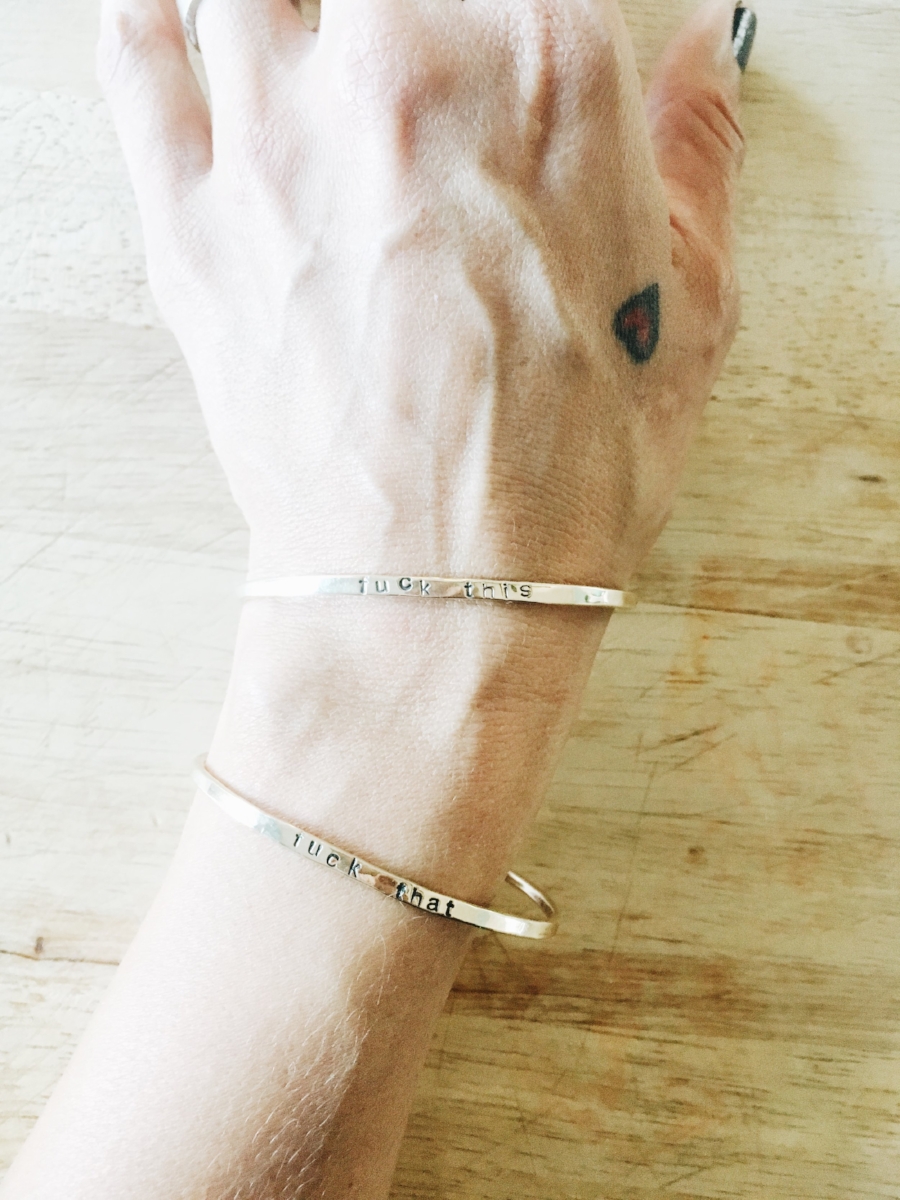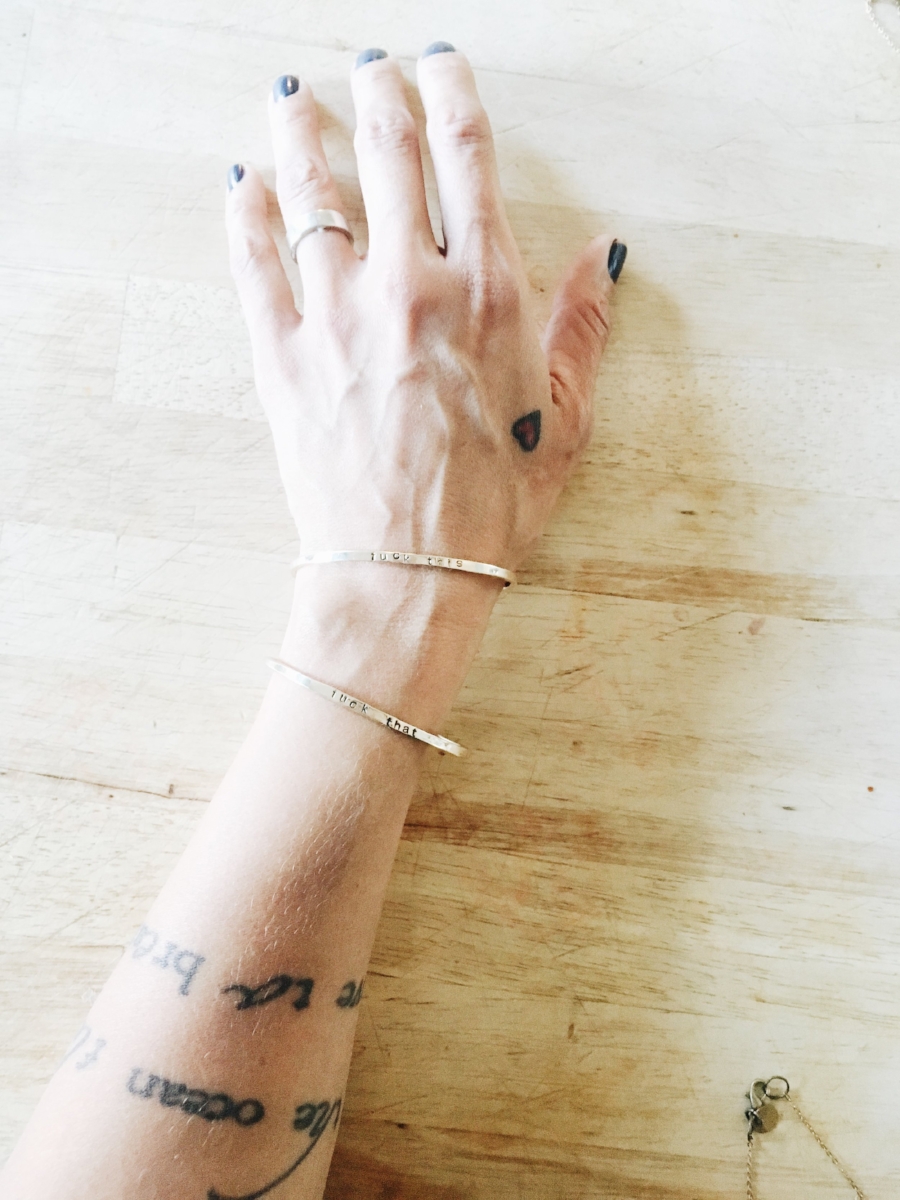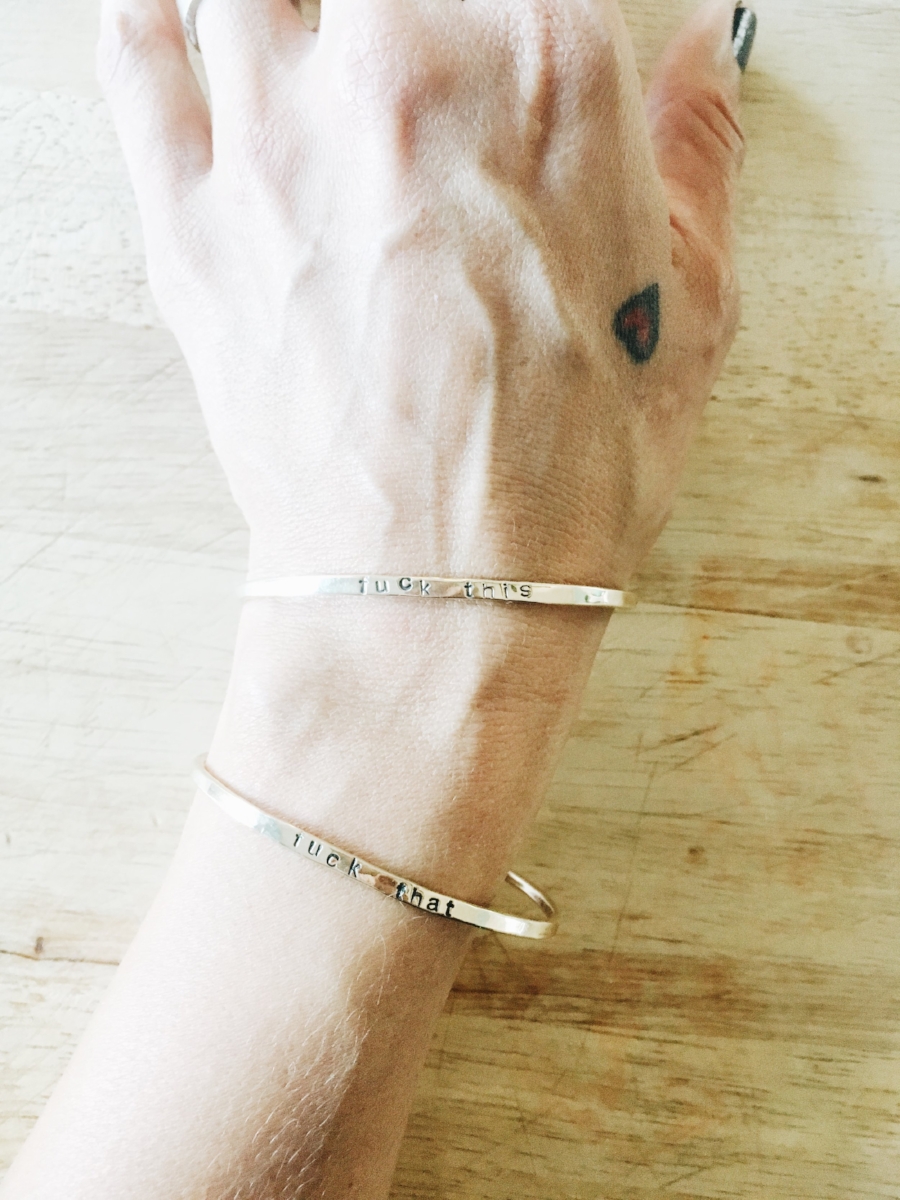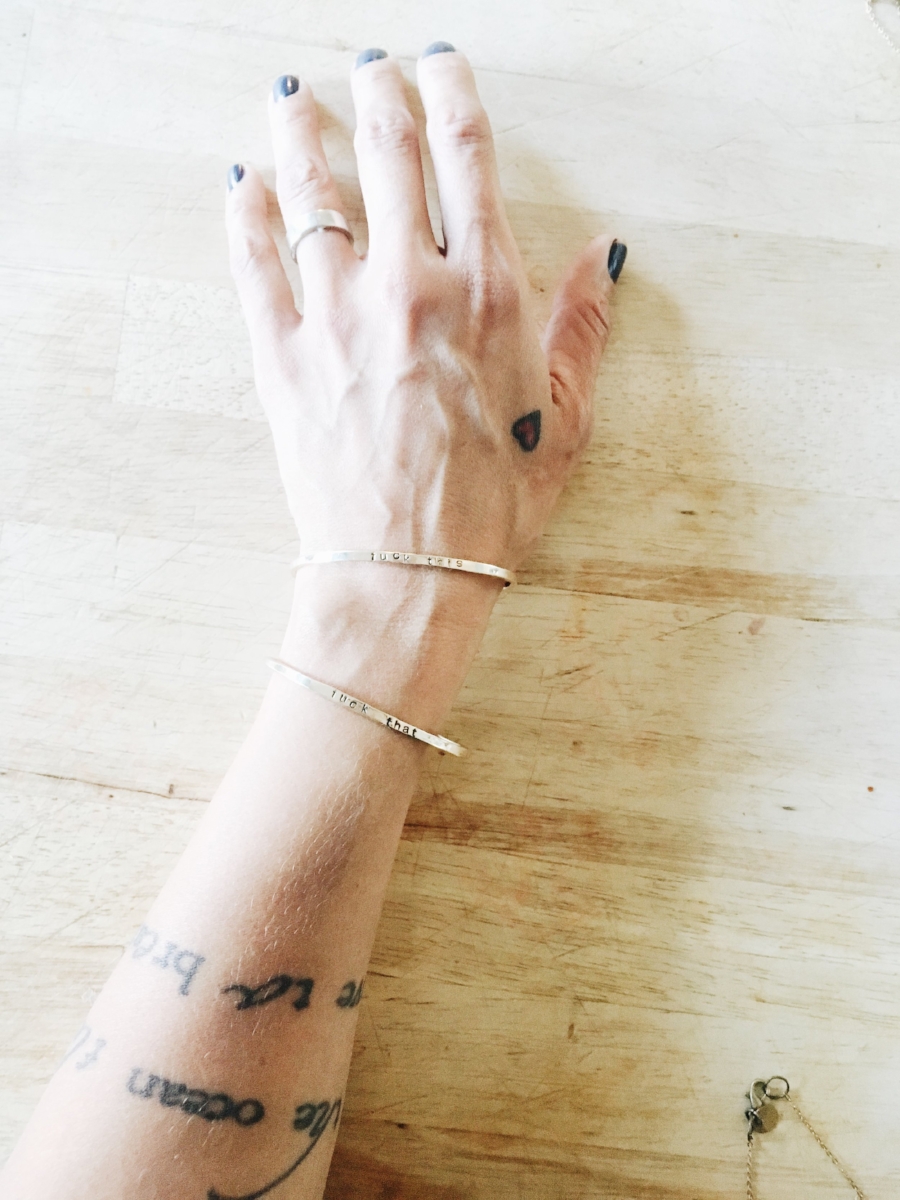 eff this / that cuffs
for stacking or wonder-twin-powers-activate sharing with a surly partner in crime.
cuffs -
fuck this
or
fuck that
hand forged and stamped - individually created from a flat piece of metal, giving each piece one-of-a-kind personality. approximately 4mm wide in either bronze or sterling silver.
i actually really like wearing the fuck this on one hand, and fuck that on the other. it just feels like - eh, it covers all the bases.
xoxo
coco