grandote meets birch ring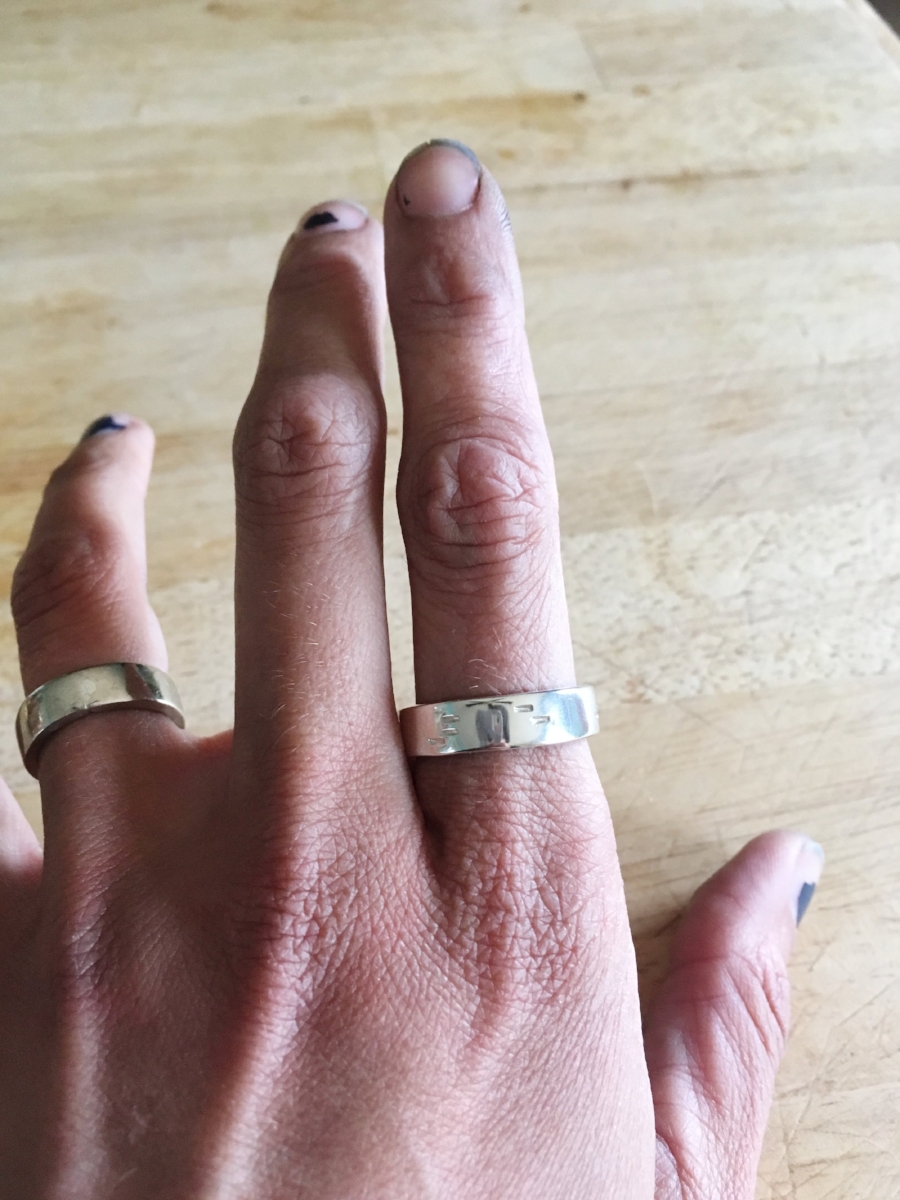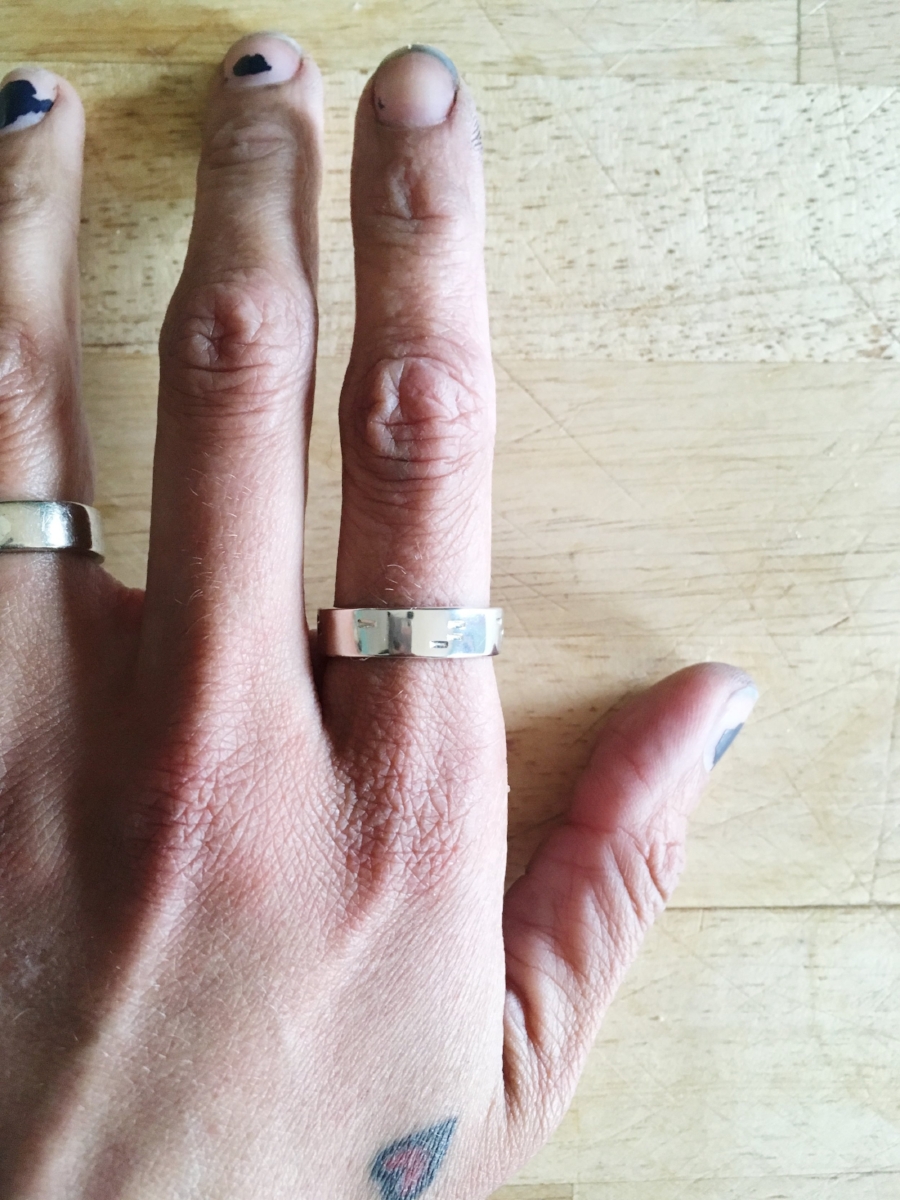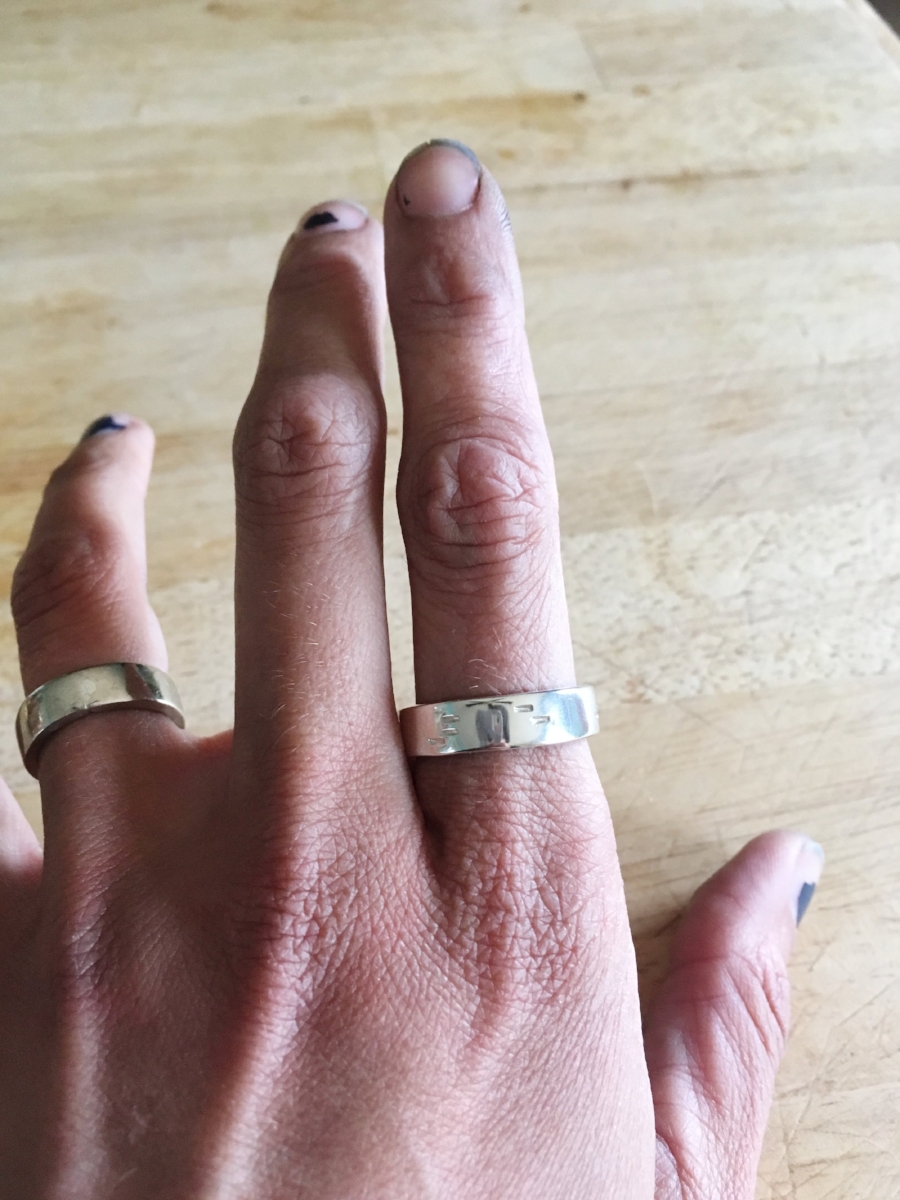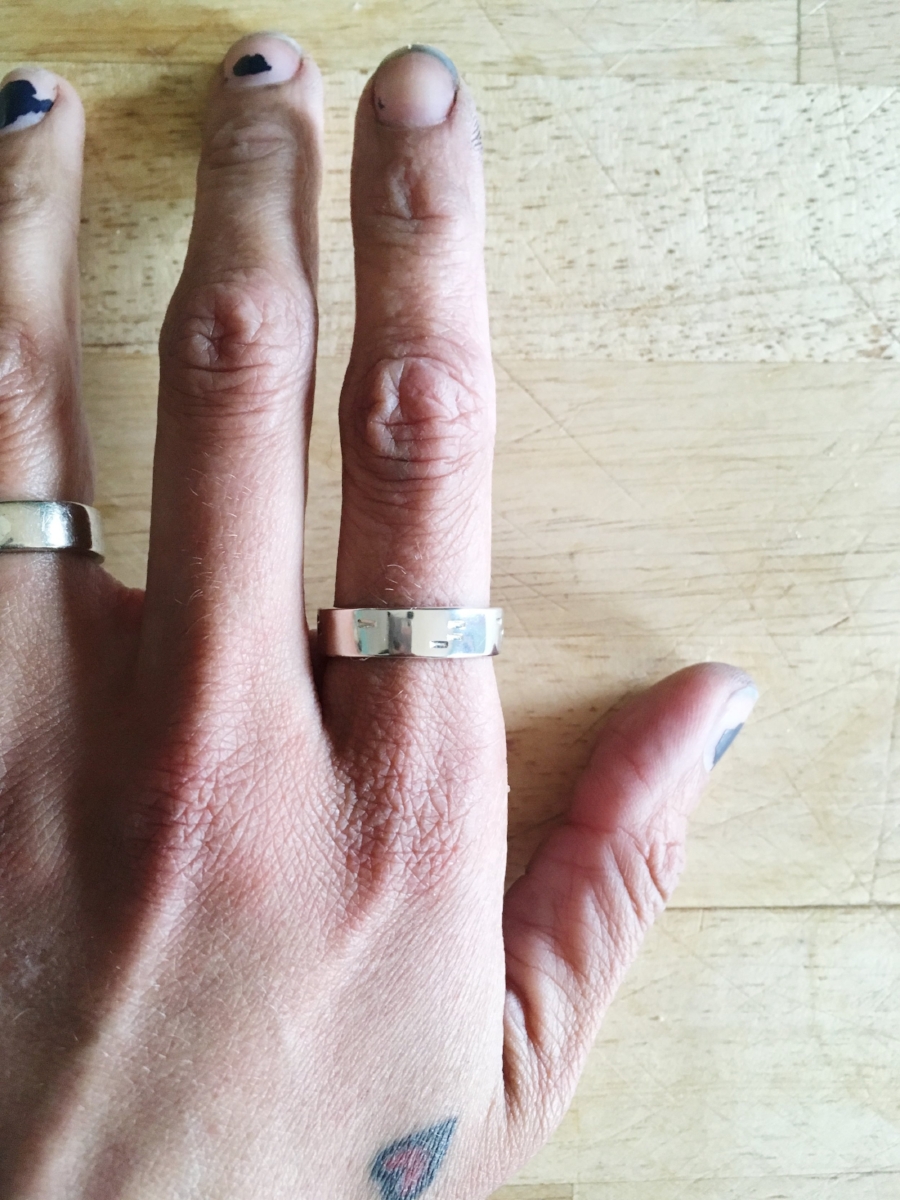 grandote meets birch ring
our signature grandote ring with the birch line patterning. a simple and modern approach to a natural pattern.
substantial rings for men and women - often used as wedding bands yet equally suitable for any occasion.
each ring is individually created so no two birch patterns are alike. available in either sterling silver or 14k yellow gold. approximately 2mm in girth. and a quarter inch wide . indicate size option/s via form following order page.
also available in the macizo and el jefe styles - please contact us for details.
xoxo
coco