Heroes Necklace, Z. Stardust Lightening Bolt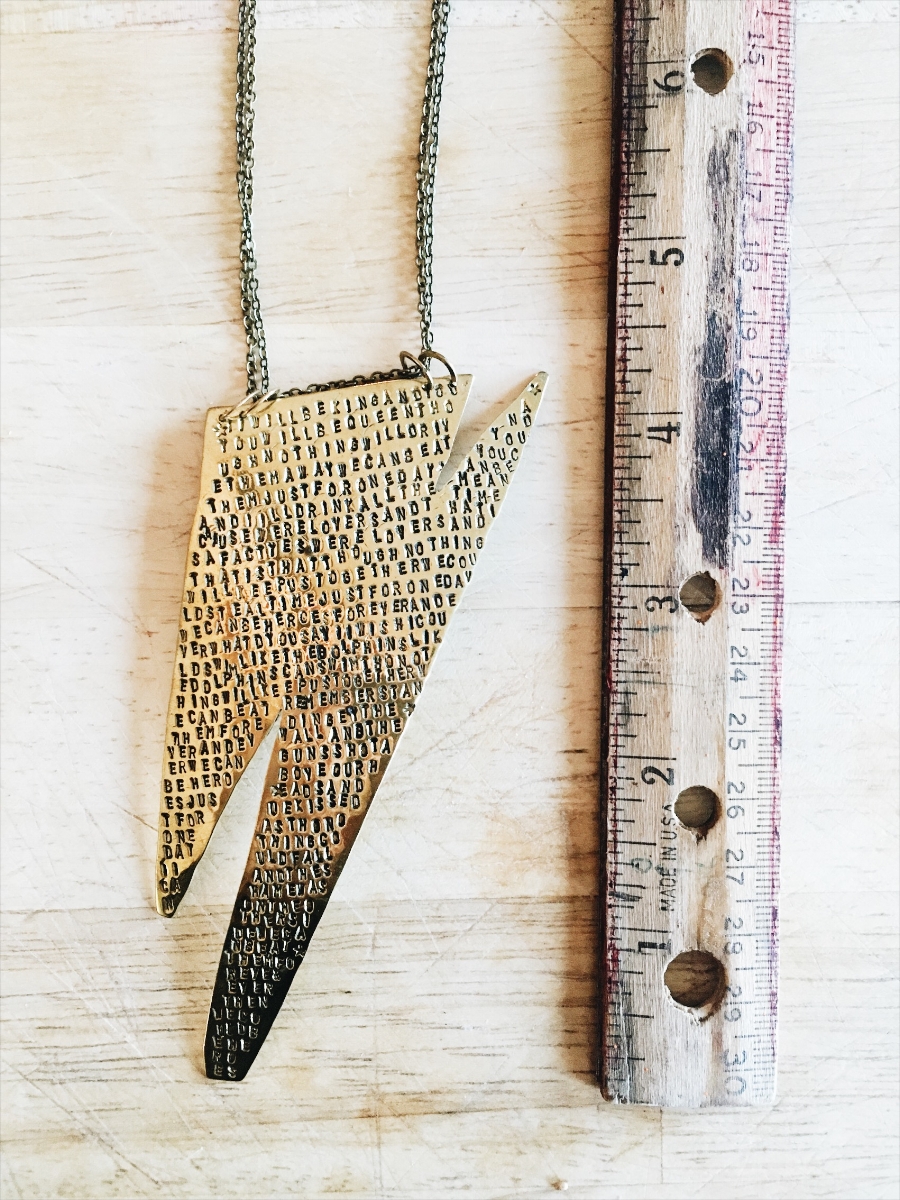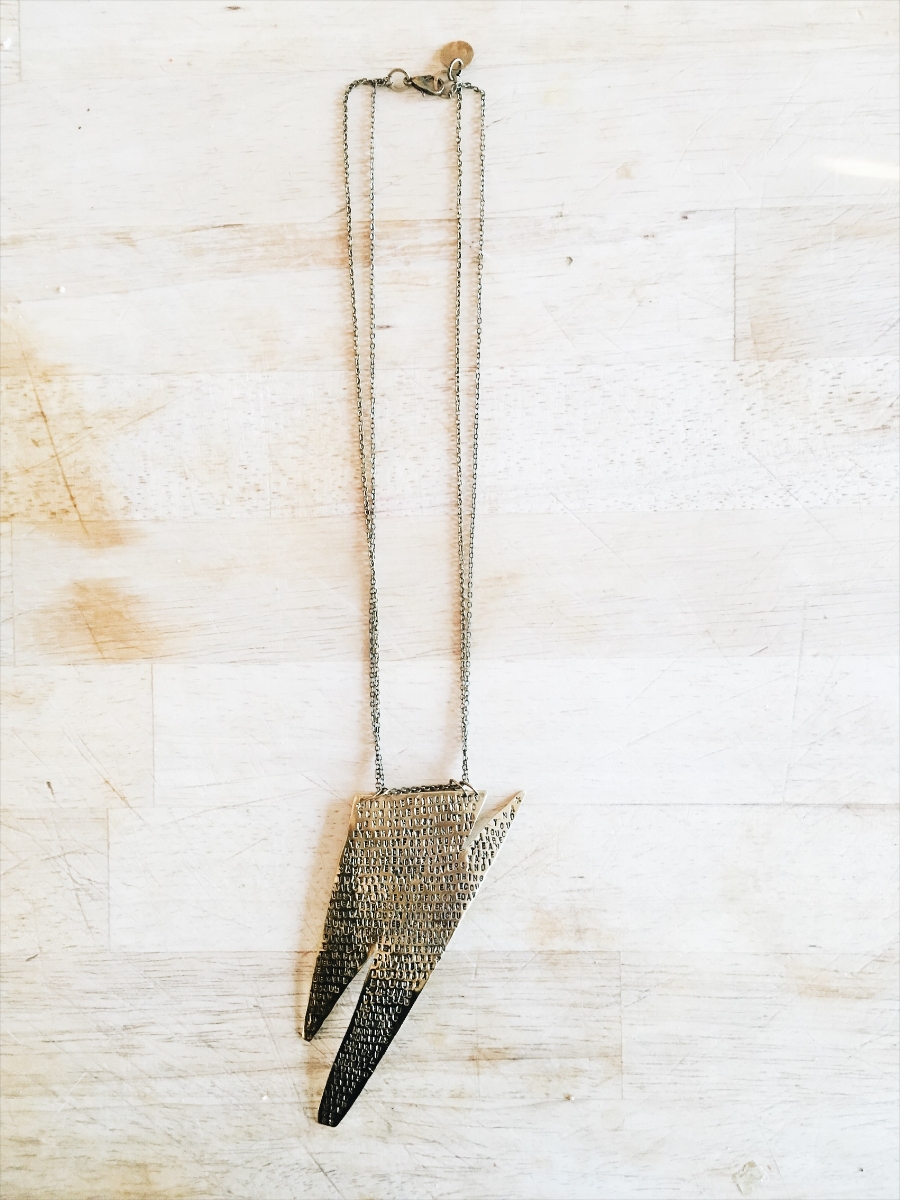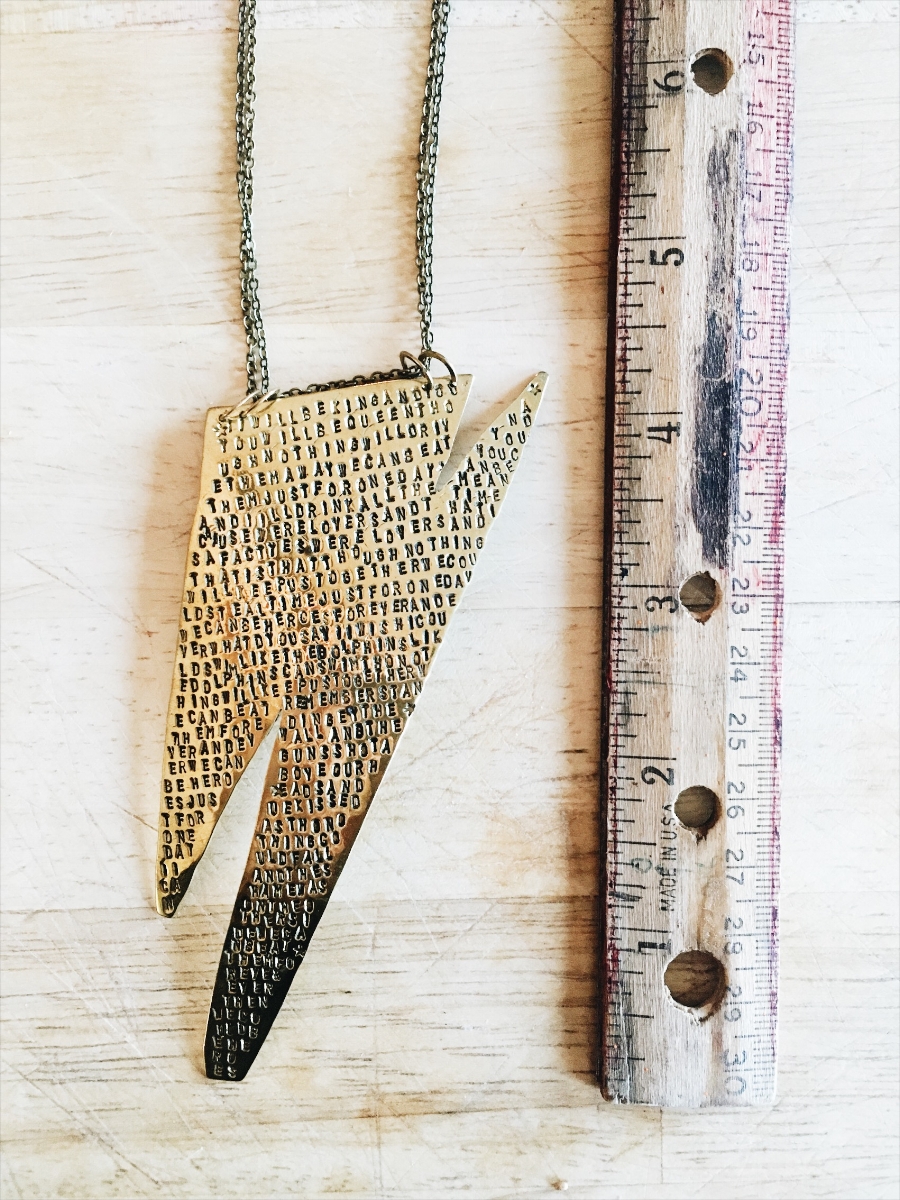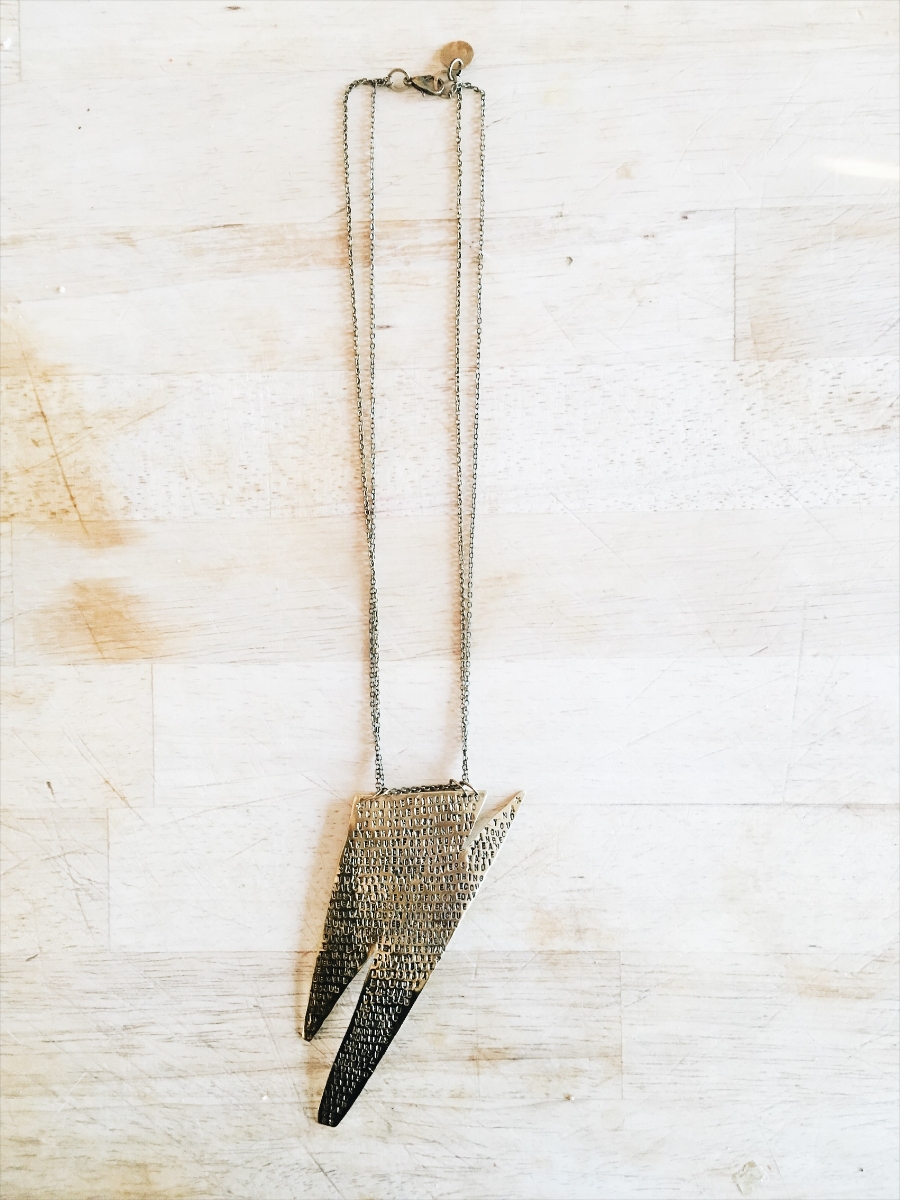 Heroes Necklace, Z. Stardust Lightening Bolt
MADE TO ORDER - 3 weeks studio time
for the wild at heart
charm necklace. poem: Heroes by David Bowie, Brian Eno. Bowie recorded 1977.
one lightening bolt shaped pendant, approximately 4in x 2in and hangs from a 18in brass chain. completely hand fabricated, individually set letters. in jeweler's brass.
read more about this piece and others in the line - AND watch awesome videos from when Mtv actually played videos...
xoxo
coco
*this would make an amazing engagement/promise/love statement adornment piece. reinvented. - to make a matched set to share between betrothed/lovers/friends. contact us here for commission details.
a labor of love.
passion filled lyric and literature line by loving anvil. works of art-as-jewelry or jewelry as art. art as adornment, art to be worn. hand set lettering and unconventional, modern, punk rock engagement pieces . promise jewelry, friendship adornment. meditative and done in mediation, which is to celebrate and honor the love of the self as well. made with love to share and celebrate all love.
the line to date:
jabberwocky by lewis carroll. two ring set.
heroes by david bowie. lightening pendant.
ace of spades by motorhead. two ring set.
rapture by blondie. bracelet pair.
no longer available: sympathy for the devil by the rolling stones. belt buckle.
to be added: four and twenty black birds, set of five bangles.
art as jewelry. jewelry as art. each piece has the work mentioned in its entirety. and a continuation of the existential and haiku pieces of previous collections.
more to come. available for collaboration/custom pieces.