our signature Simple series - El Jefe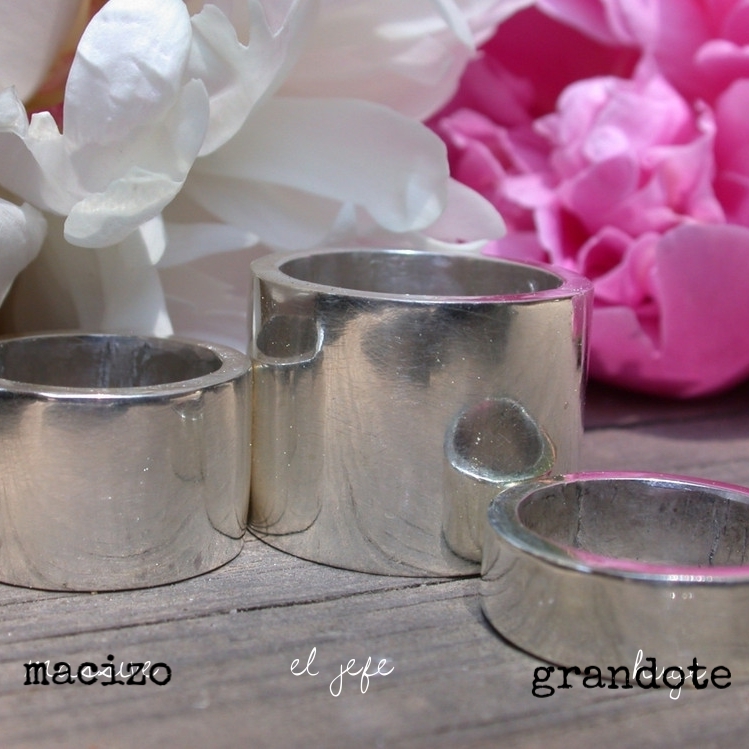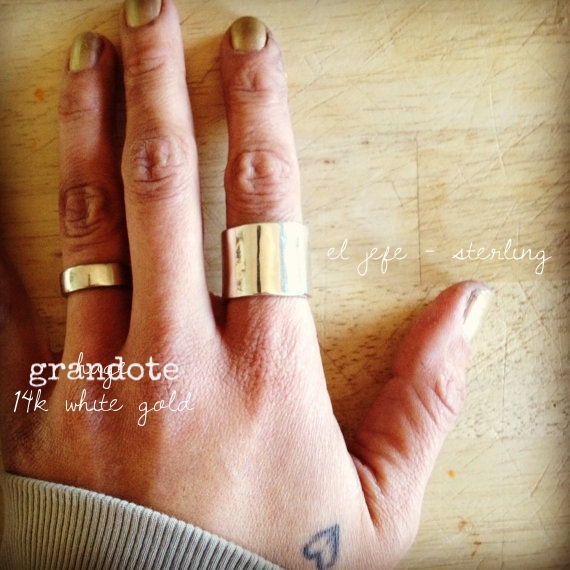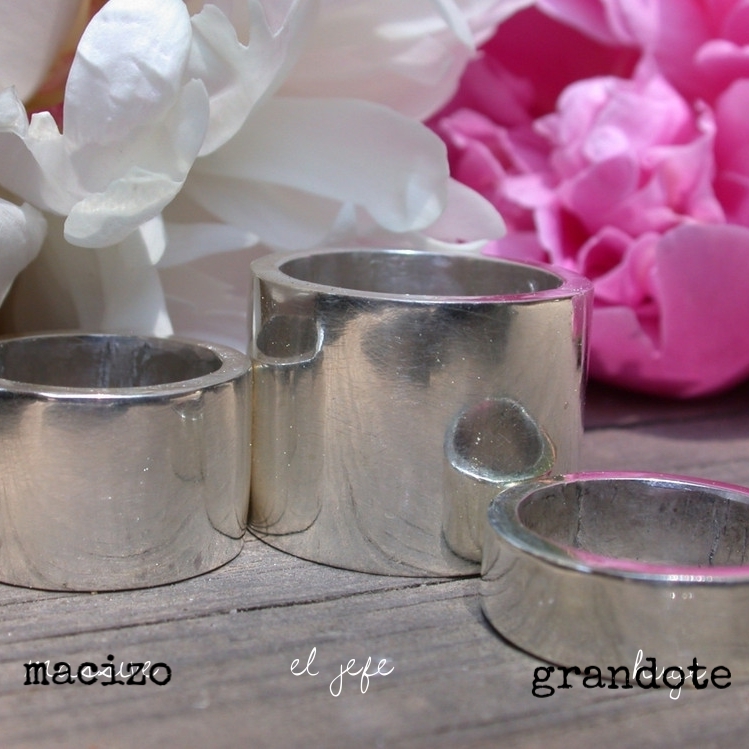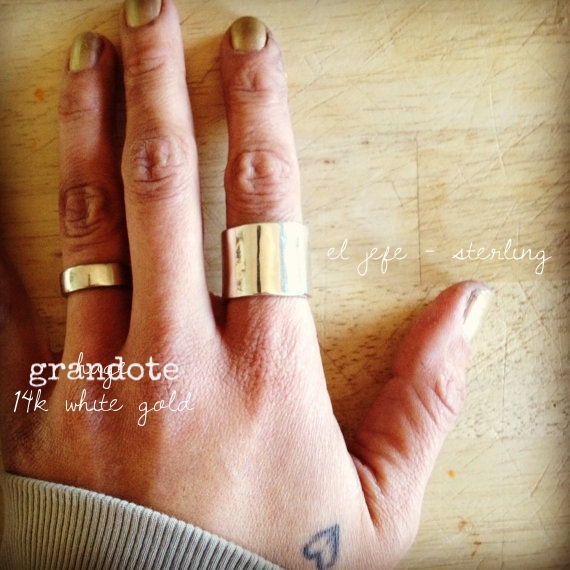 our signature Simple series - El Jefe
el jefe.
substantial rings for men and women. truly not for the timid.
nothing more, nothing less. and absolutely stellar in look and feel.
approximately 2mm in girth and a substantial three quarters inch wide. up to 40 letters/symbols can be added inside or outside of the band . indicate size option/s and customization via form following order page.
. xoxo coco