SATELLITE V - raw diamond satellite stacking ring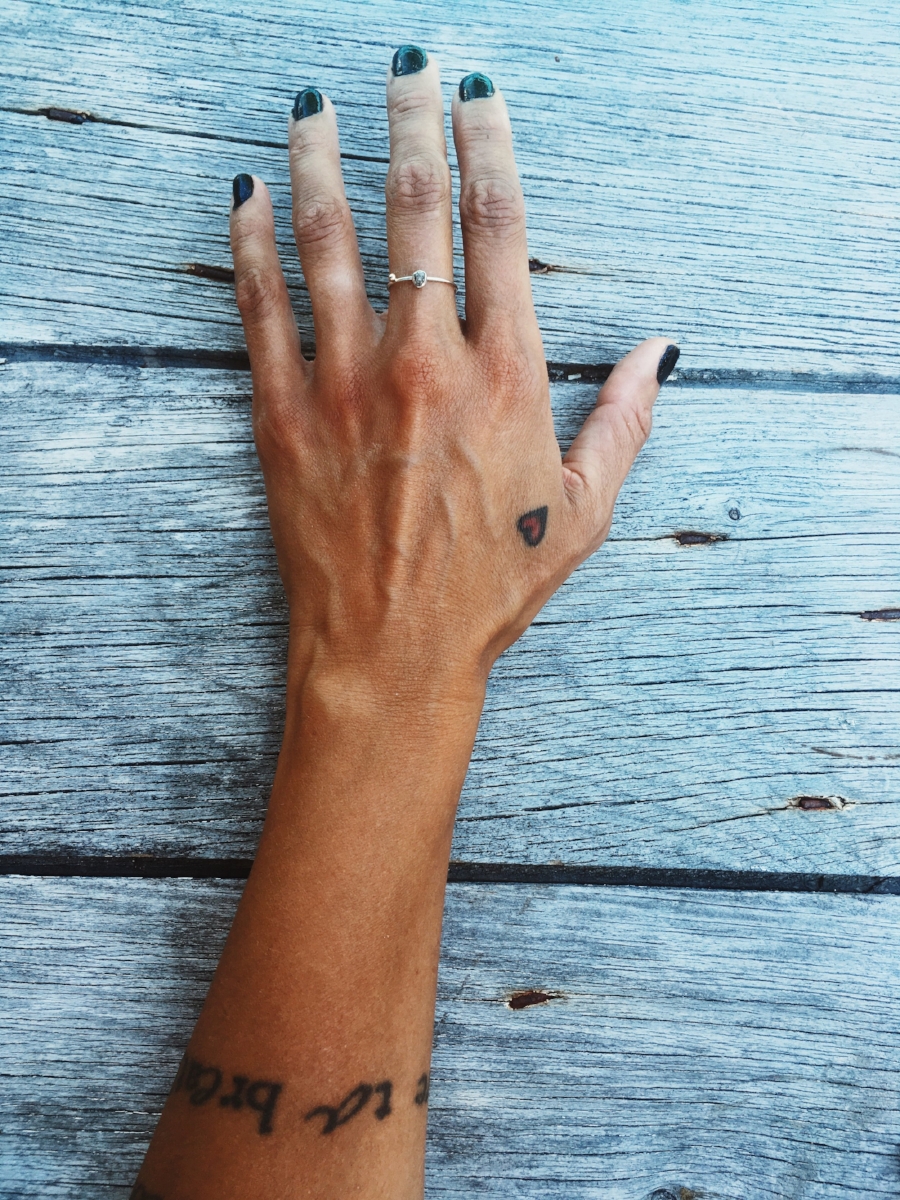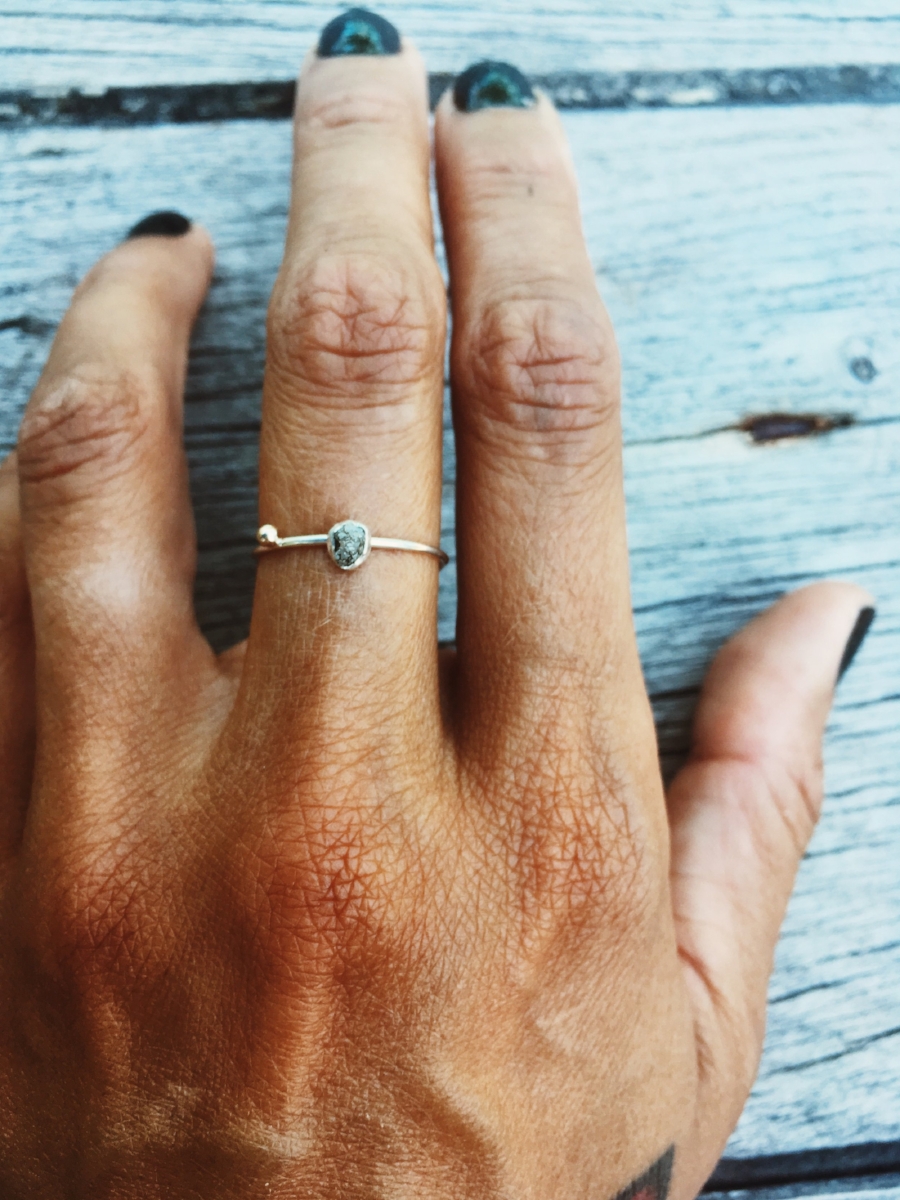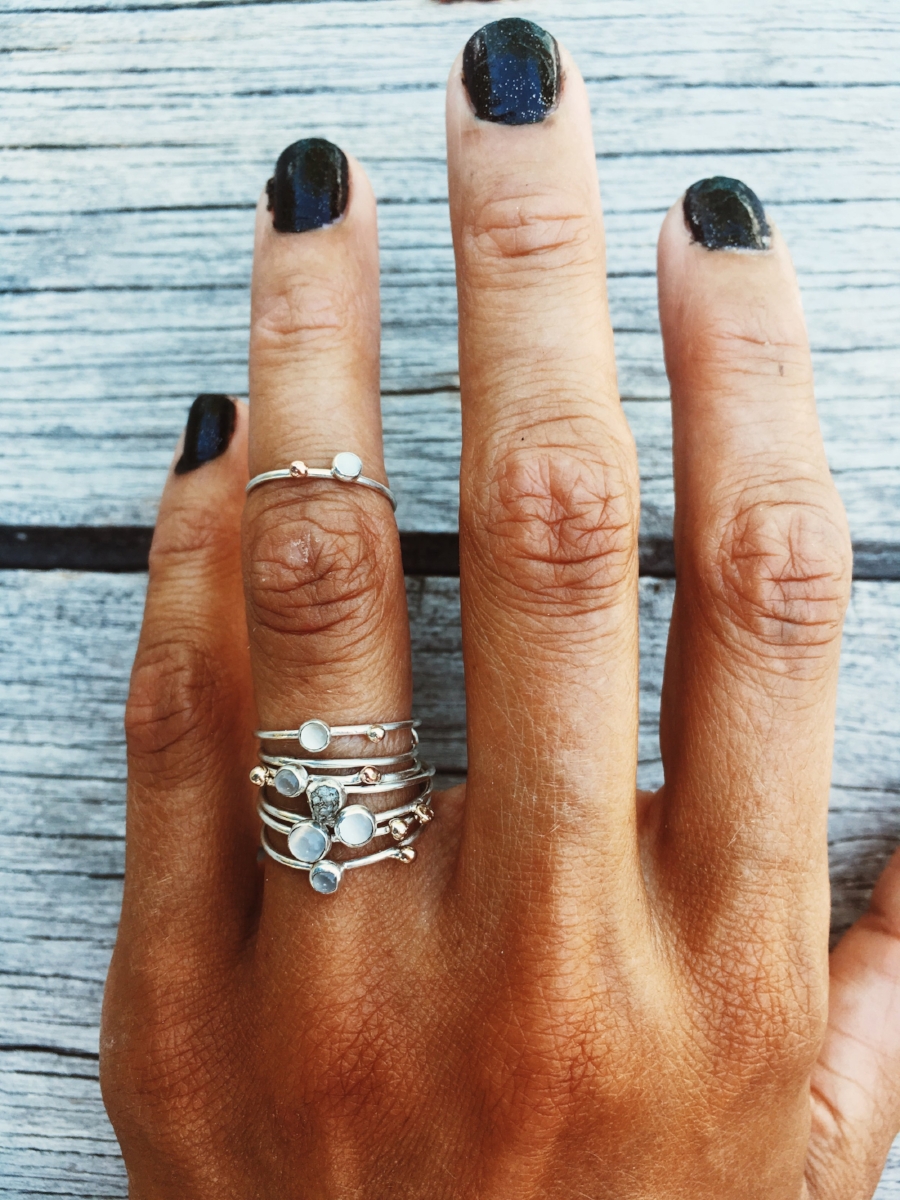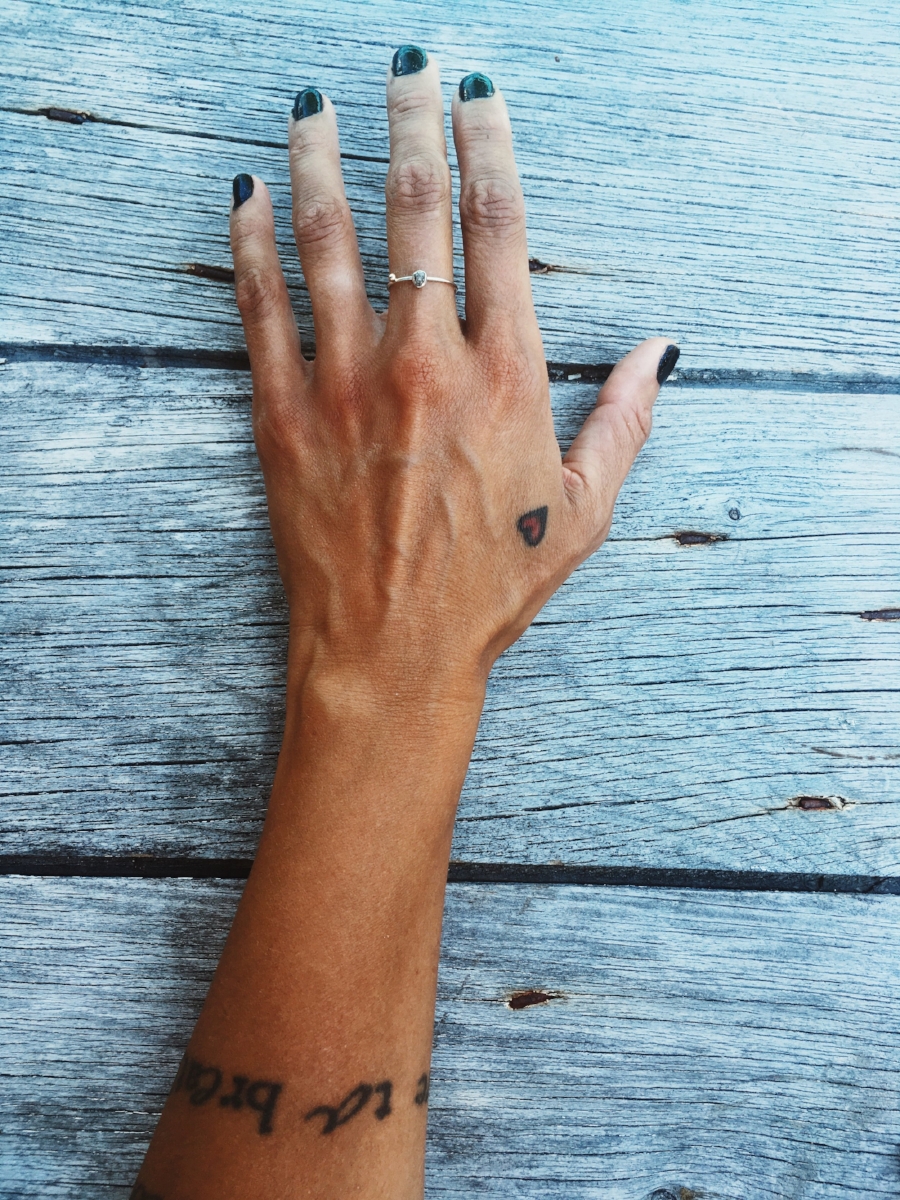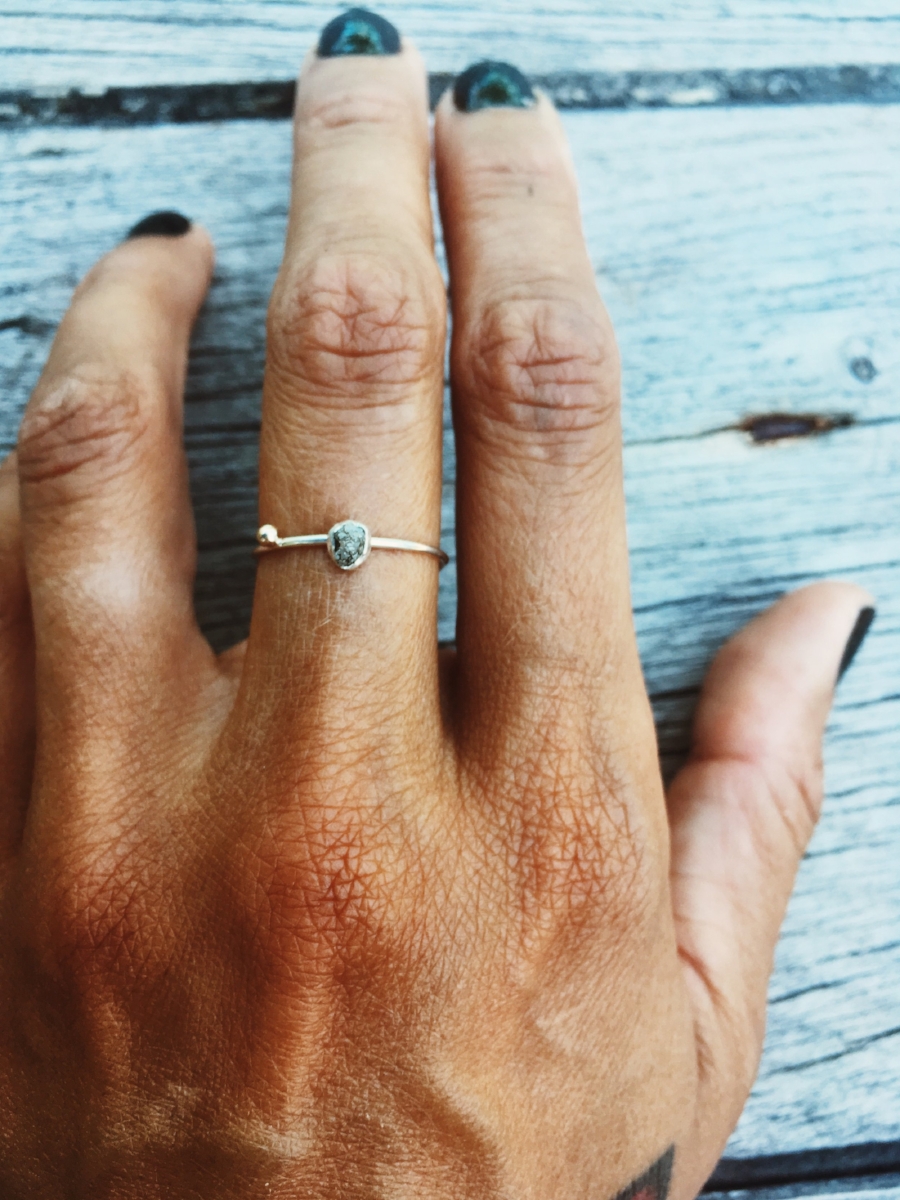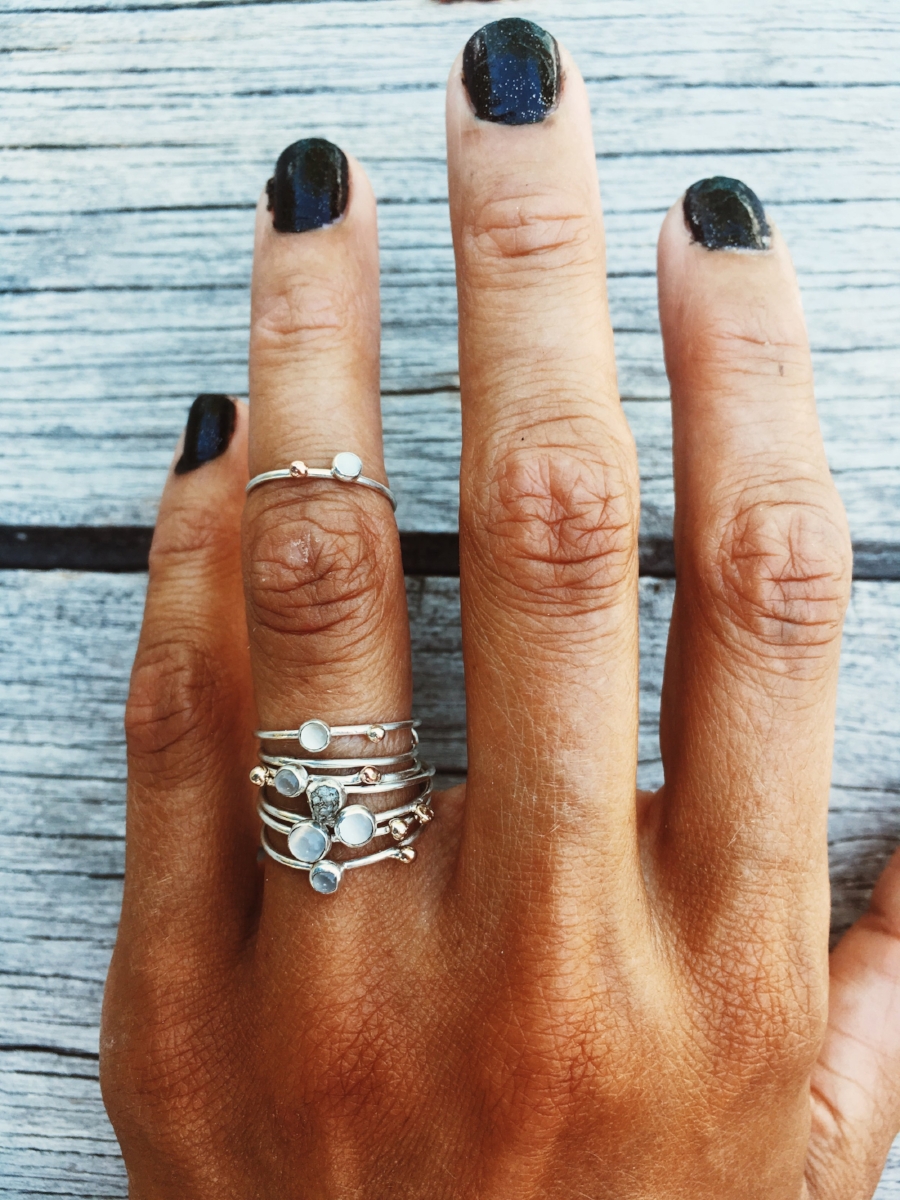 SATELLITE V - raw diamond satellite stacking ring
perfect sparkle and completely sweet.
approximately 3-4mm (14ct) white raw diamond, set in sterling and fine silver with a 2mm 14k gold satellite- ring band is just over 1mm wide.
made to order with two-three weeks studio time.
from our Galexie line
xoxo
coco
A symbol of purity, the Diamond's pure white light helps to bring ones life into a cohesive whole.  It brings love and clarity into partnerships, bonding relationships.  Diamond is a sign of commitment and fidelity, and instills trust to relationships and situations.  It inspires the forces of accumulation, attracting the manifestation of abundance.  
Diamond is an energy amplifier - excellent for blocking electromagnetic stress and for protection against cell phone emanations.  It imparts fearlessness, invincibility and fortitude.  It also clears emotional and mental pain, reducing fear and bringing about new beginnings.  Stimulates creativity, inventiveness, imagination and ingenuity.  
Diamond purifies and detoxifies all of the body's systems, rebalancing the metabolism, and building up stamina, strength and treating allergies and chronic conditions.  It is said to enhance brain functions; good for activating the Third Eye and other chakras; increases energy throughout the auric field; aids in alignment of cranial bones; breaks up blockages in the personality; a master healer; dispels negativity; it is said to help one see things clearly, as well as to be straight-forward and honest;  represents abundance, innocence, purity, and faithfulness; it is said to bring success and prosperity